Manufacturing Day: Celebrating AGVs in production
Manufacturing Day 2020, which happens today, October 2, celebrates modern manufacturing – including AGVs in production.
Its goal is to show the reality of a career in the field of production, encouraging new talent to enter the manufacturing industry and celebrating skilled workers.
Today, 48% of all working hours are spent on manual routine jobs. The World Economic Forum estimates that by 2035 however, automation will reduce that number to 35%. Key to this evolution is the increasing deployment of automated guided vehicles (or AGVs) and autonomous mobile robots (AMRs) which, in addition to boosting efficiency, can literally take a load from their human coworkers' backs.
Celebrating AGVs in production this #MFGday20
To celebrate Manufacturing Day 2020, we decided to take a look at five AGV projects that are changing how manufacturing works in their respective industries.
1. Sharing the load: heavy vehicles, navigating outdoors
Weighing in at six tons each and measuring some five meters in length, these heavy-duty autonomous workhorses can transport a payload of 30 tons each.
They were created by DTA, an AGV manufacturer known for its focus on green solutions, and they work at Acerinox's huge steelworks in Palmones – transporting steel coils between buildings in the heat of the Spanish sun.
2. Touch-free precision in a smart factory
One of the most complex manufacturing processes in Switzerland is now completely automated.
As part of Project Genesis, modified versions of the cleanroom-ready mini™ AGV from BlueBotics now transfer materials between robots at Hitachi ABB Power Grids' semiconductor manufacturing facility in Lenzburg, Switzerland.
3. Reducing automotive production times by 25%
At SEAT's Martorell production plant in Spain, 125 AGVs work alongside the site's 7,000 employees. These automated mobile helpers shift 23,800 parts every day as part of the site's half a million unit output every year.
Some of the "turtle" AGVs (sometimes known as automated guided carts or AGCs) in the fleet are ANT driven. These particular vehicles are powered by differential kinematics and cover some of the 400,000 kilometers travelled by the site's entire fleet every year, saving their human counterparts many millions of steps.
SEAT estimates that its blended fleet of AGVs has reduced production times by 25%.
4. Working together, efficiently
Prior to deploying AGVs, GECOM Corporation's material handling involved "material handlers with pallet jacks walking around trying to figure out what they needed, when they needed it", according to the company's industrial engineer, Steven Lockhart.
Today, things are different: five Nipper AGVs deliver tubs automatically from GECOM's warehouse to its assembly lines, and back again, with team leaders activating these missions via a tablet-based SCADA program. This approach then has a side benefit: staff can use the same tablets to more efficiently manager other crucial tasks, such as running lot control (scanning parts when these come into the line).
Read/download the case study (PDF)
5. Automating the heavy lifting
Manufacturing Day highlights that modern careers in manufacturing aren't based on repetitive manual labor, as some believe. They can be high tech and call for talented, driven workers. The move towards automation in manufacturing supports this.
A pair of Stöcklin's EAGLE-ANT AGVs work in the headquarters of Ricola – one of Switzerland's most famous brands – transporting pallets of finished products. The AGVs' work may not be glamourous, but it saves their human coworkers heavy and repetitive tasks. Instead of transporting pallets, workers in this manufacturing facility are free to do more interesting work which brings true value to the company.
What's next for manufacturing automation?
As our CEO, Dr Nicola Tomatis explained recently on LinkedIn, it's important to remember that AGVs aren't necessarily just replacing humans in manufacturing, but are, in fact, complementing and supporting them.
"The fear of technology replacing human labor isn't new," Tomatis states, "In 19th century England for example, Luddites famously destroyed textile machines, arguing these would bypass standard labor practices in 'a fraudulent and deceitful manner'. However, such machines soon became standard and the Luddite movement became the union movement, improving working conditions for a great many people."
In the last century, the agricultural industry has been impacted by automation. Tomatis continues: "In the US, for example, the use of agricultural technology — including processes, chemicals, and machines like the tractor — has turned a sector that employed 40% of the population in the year 1900 into one that employed only 2% of the population in the year 2000."
"Does this mean that the tractor and similar technologies have effectively reduced the percentage of American agricultural jobs by more than 90% over the course of a century? Yes, this is true. But here's what's also true: during the same period productivity increased to create (more than) enough food for the country's entire growing population, the average working hours per week in all sectors dropped from over 60 down to 40, and extreme poverty in the US fell from above 10% to around 3%."
"So, yes, technology has had an impact of employment of a certain type, but we can equally argue that it has also created value and quality of life benefits for everyone."
One thing is for sure this Manufacturing Day. Automation will continue to shape the production industry. We're excited to see what changes are still to come.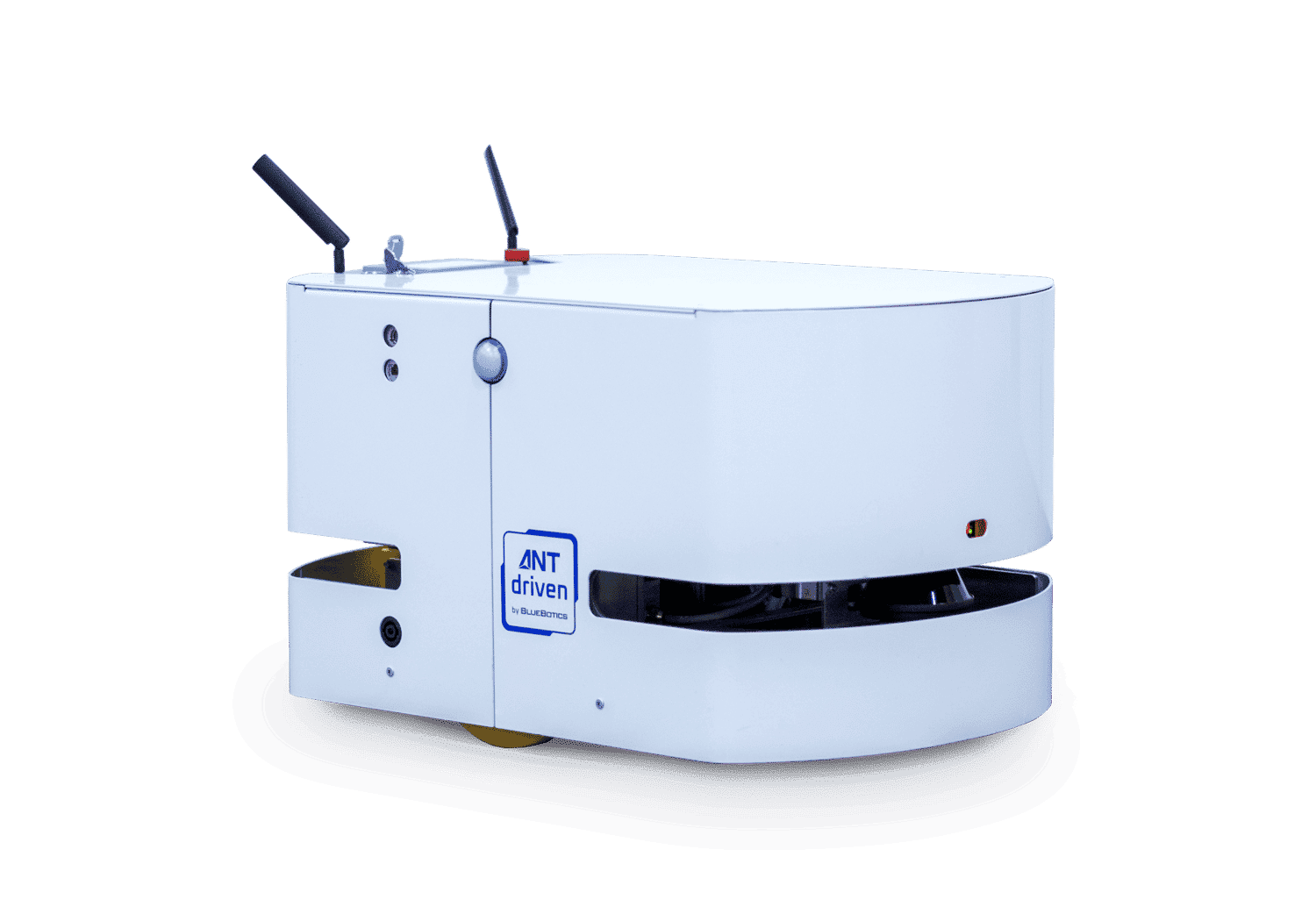 Take the first step to automating your vehicle.
Schedule a call with our expert team today.