ANT lab is our proven vehicle and mission configuration software. Use it to configure and install your customers' AGVs. Then, in the future, use ANT lab to update their installations, modifying routes and actions as required.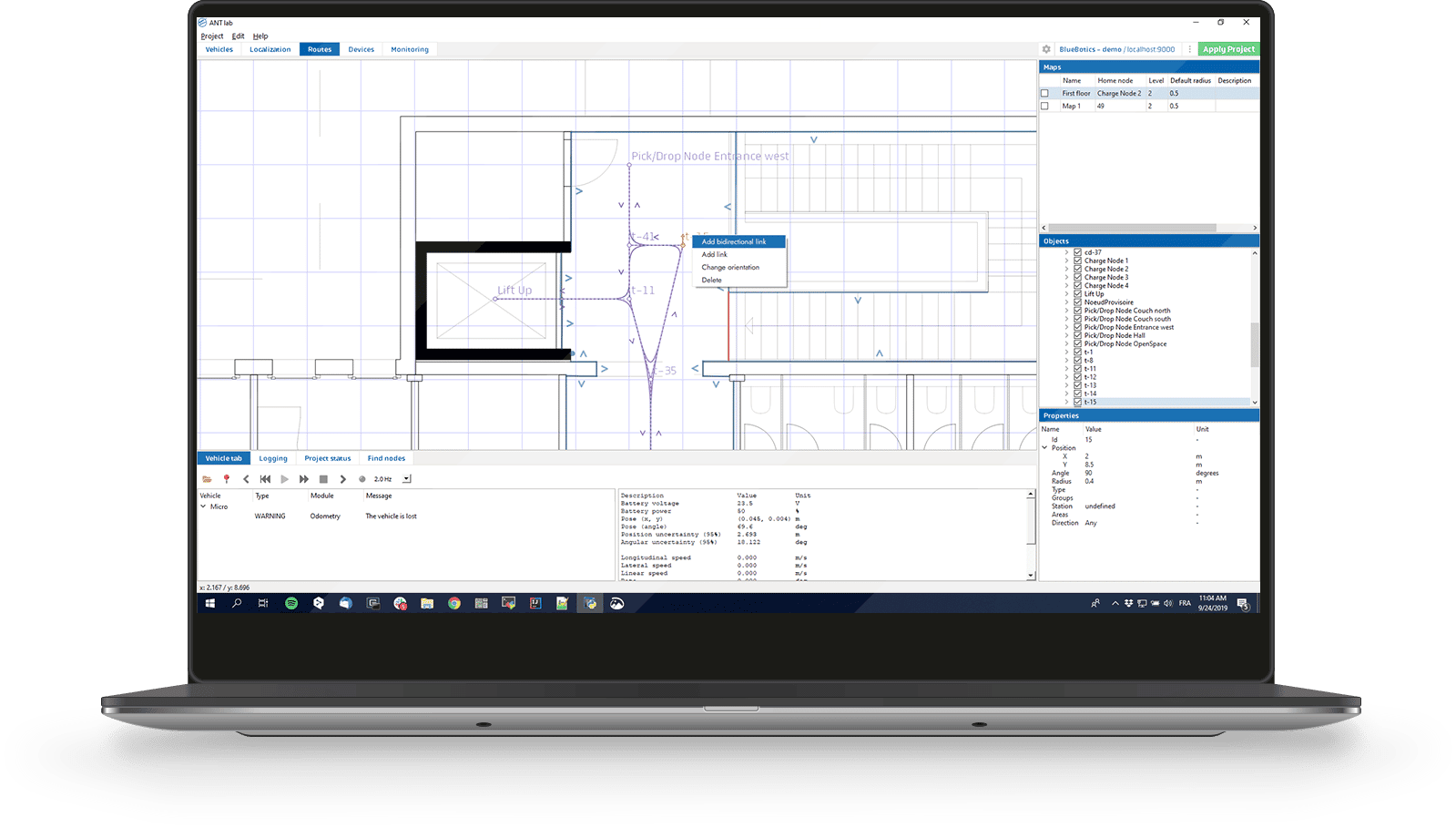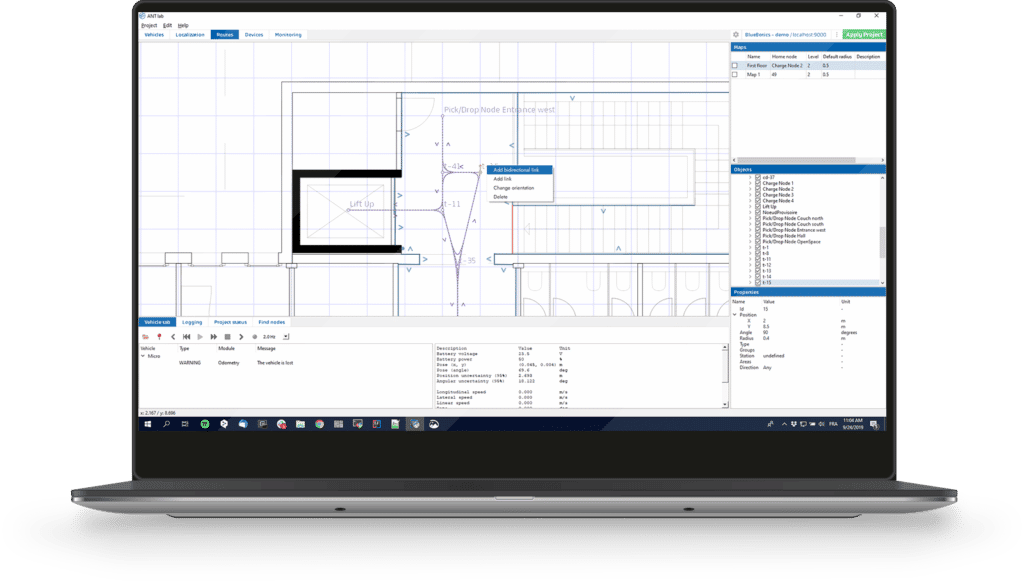 Learn more about this
product's core functionality.
VEHICLE CONFIGURATION & CALIBRATION
Use ANT lab to set your vehicle's parameters (configuration). Then, calibrate its laser scanners and odometry to ensure your vehicle's positioning accuracy. These tasks can be done for multiple vehicles and types.
MAP CREATION
Create a raw map of your site by driving your vehicle around manually (joystick provided). Then, clean this map in ANT lab, removing dynamic objects and defining the permanent features your vehicle will use as references for localization.
ROUTE & ACTION DEFINITION
Create your vehicle's different routes. Then, define actions such as moving its forks. You can also set your vehicle's driving mode (path following, obstacle avoidance, or a mix), and configure devices to define how your vehicle interacts with chargers, elevators etc. Traffic rules and battery management strategies can also be defined (if using ANT server).
The following functions are included as standard with ANT lab.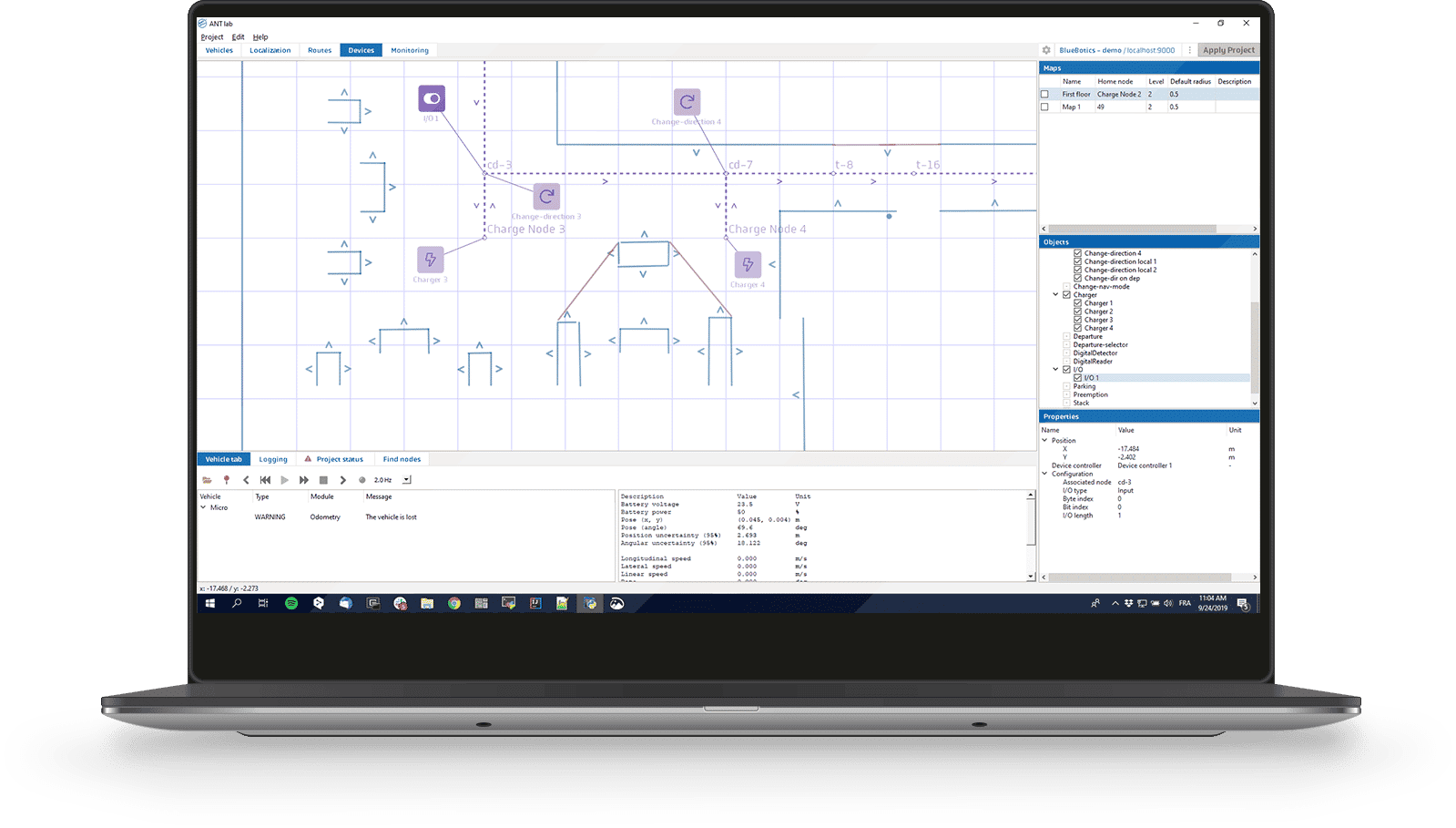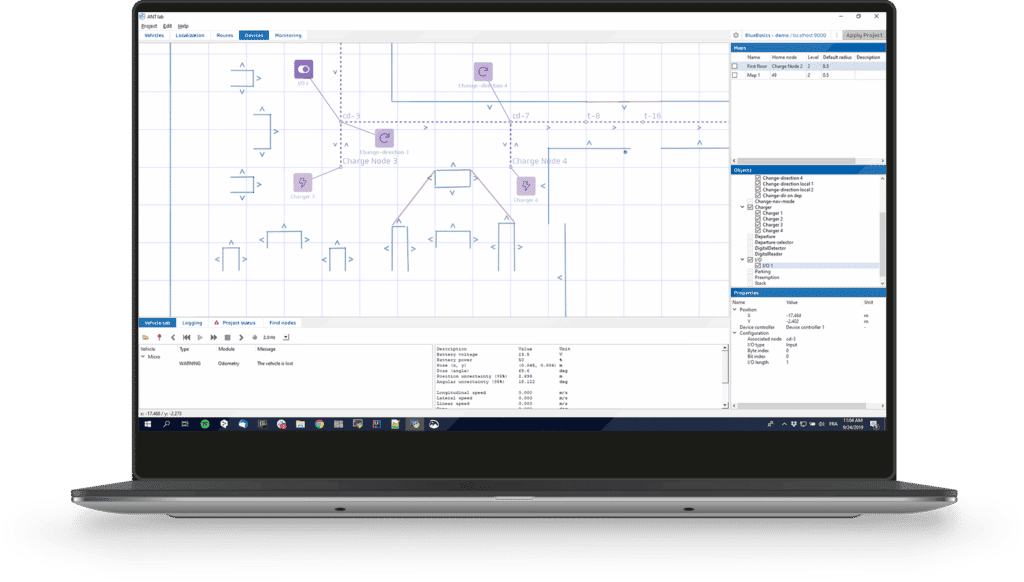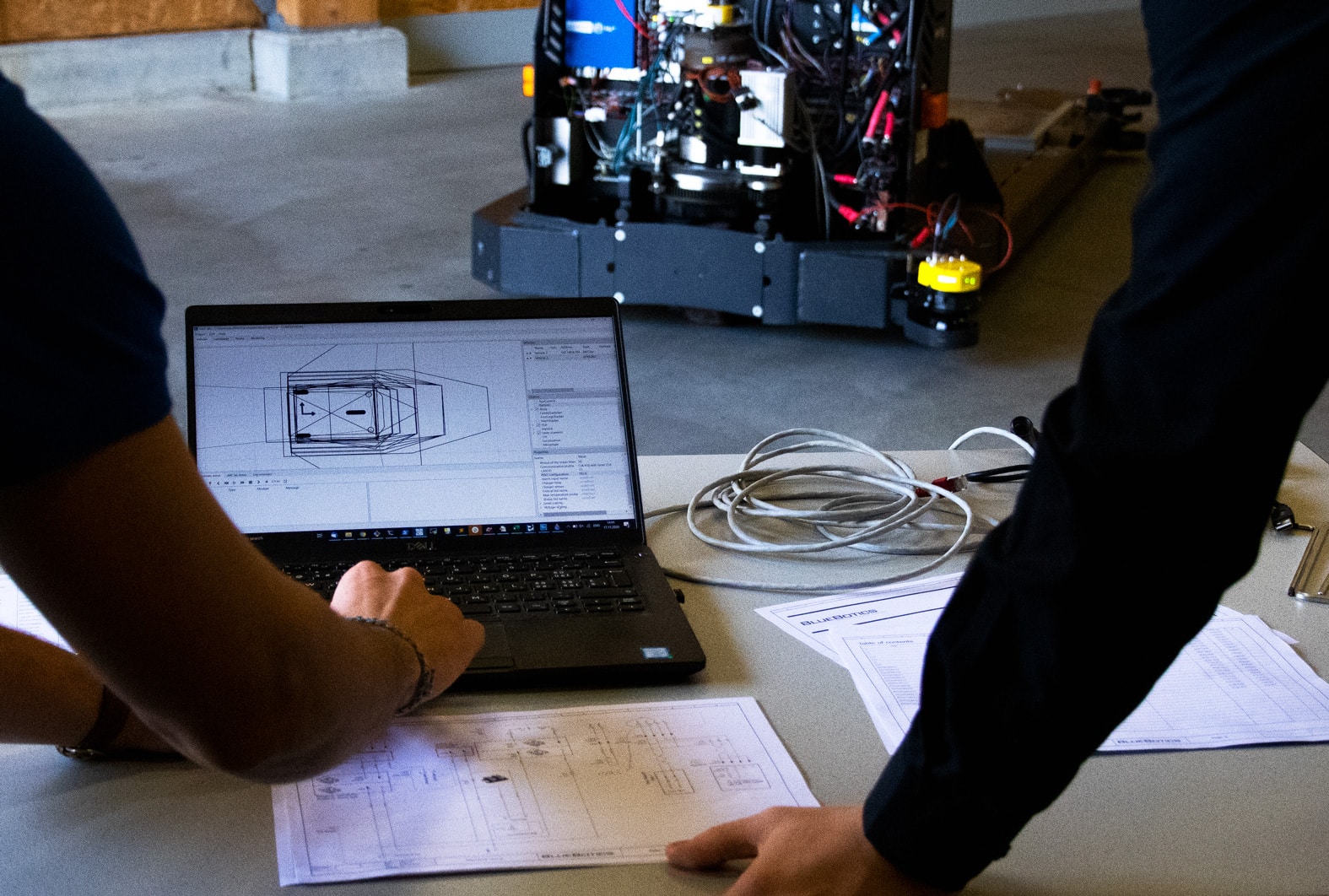 1
Configure your
Vehicle's
Parameters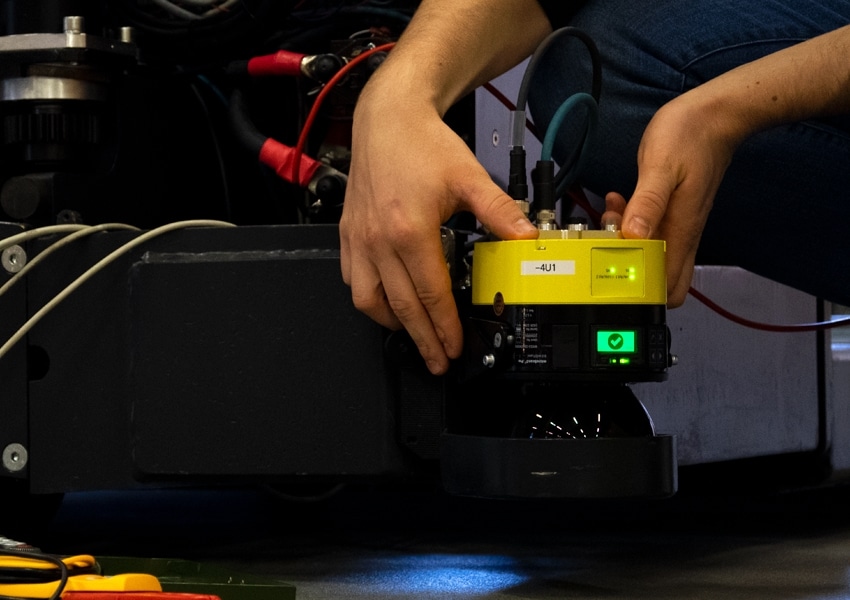 2
Calibrate its
laser scanners
and odometry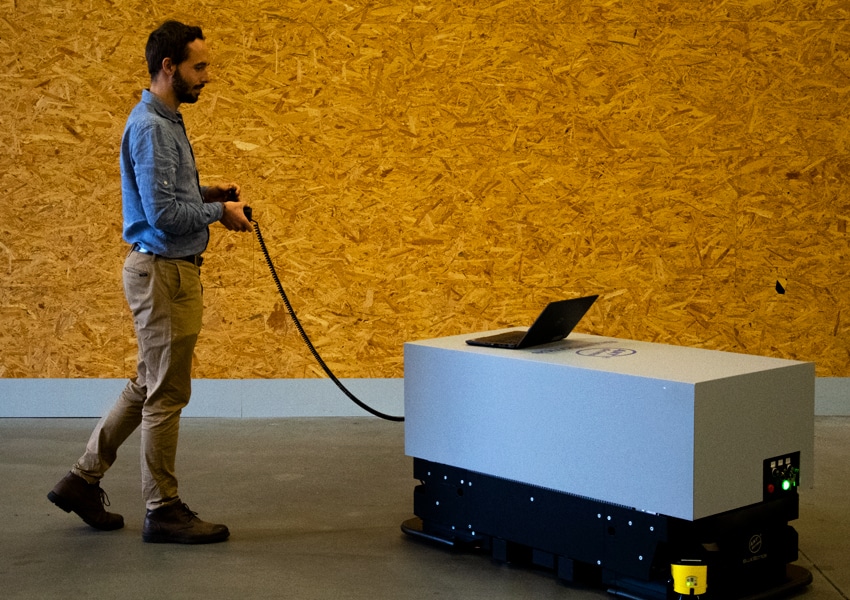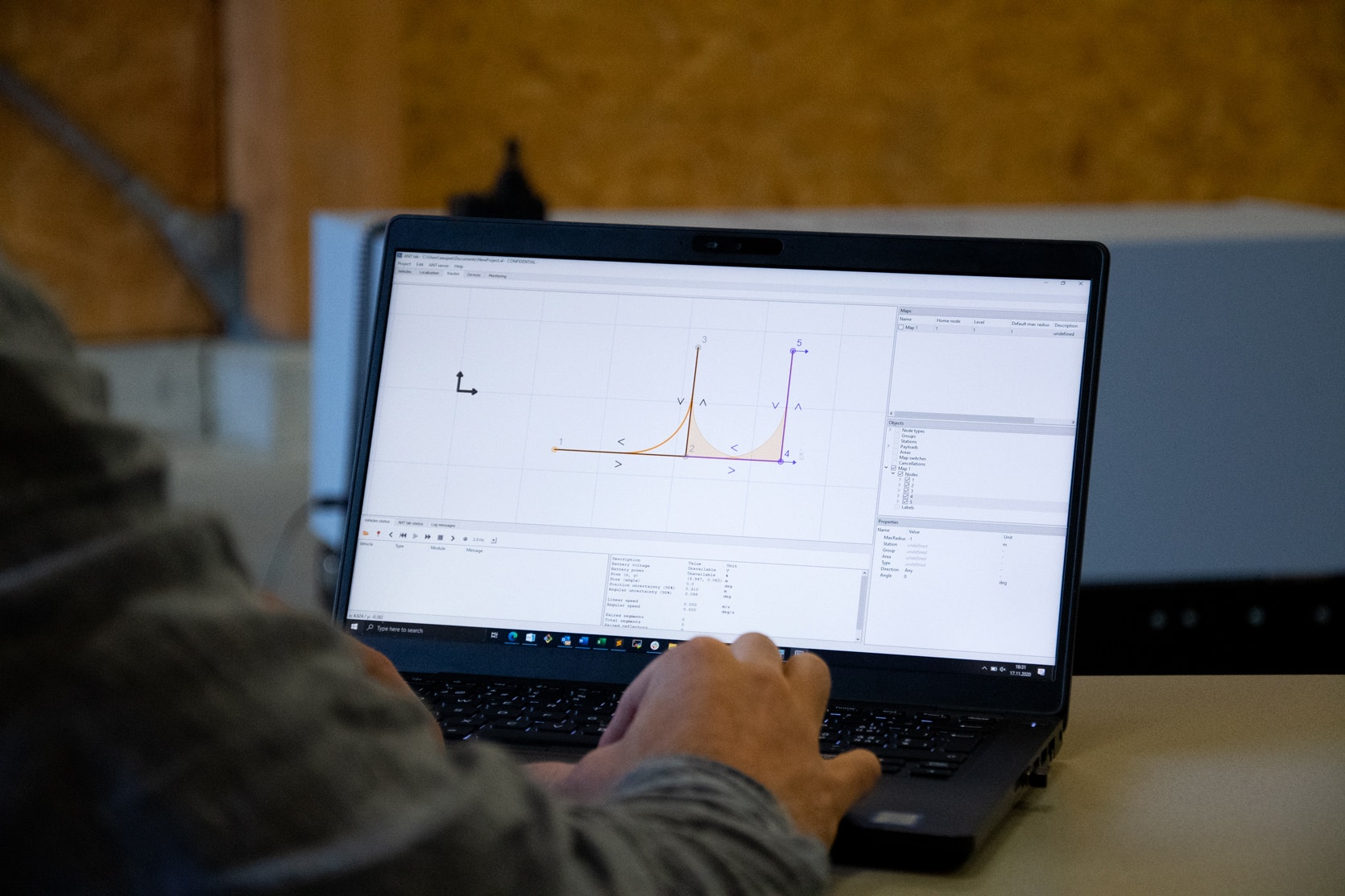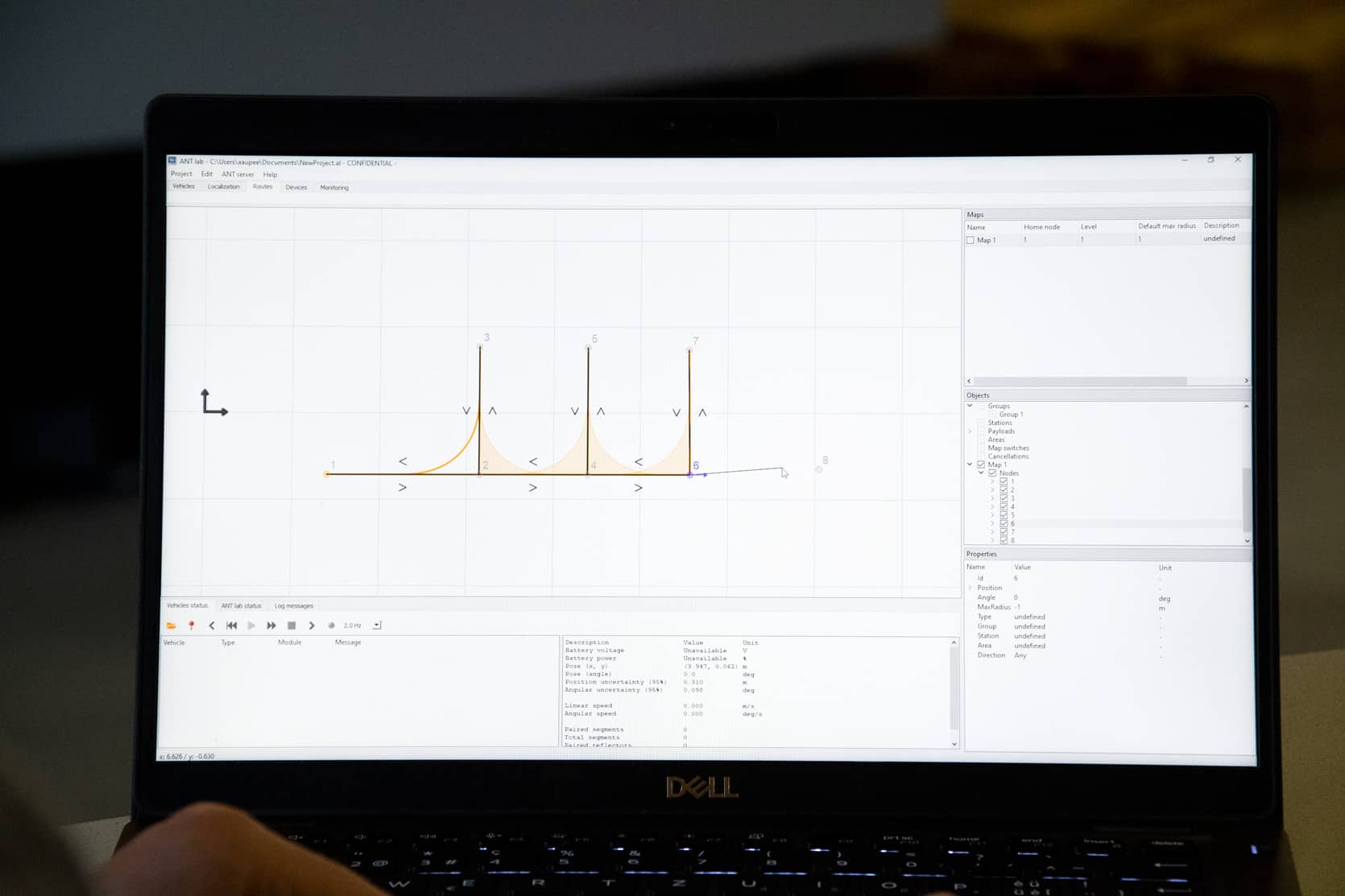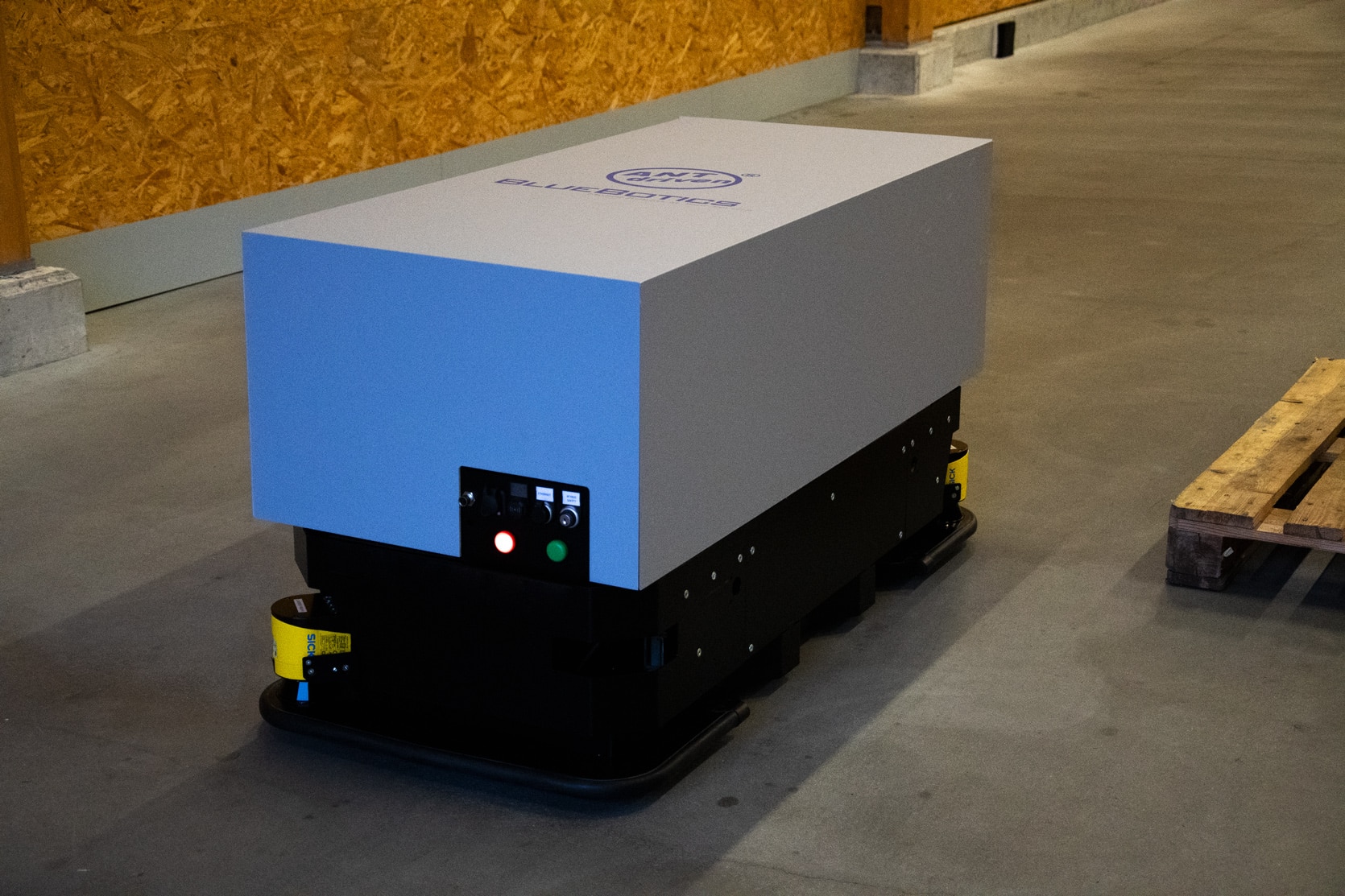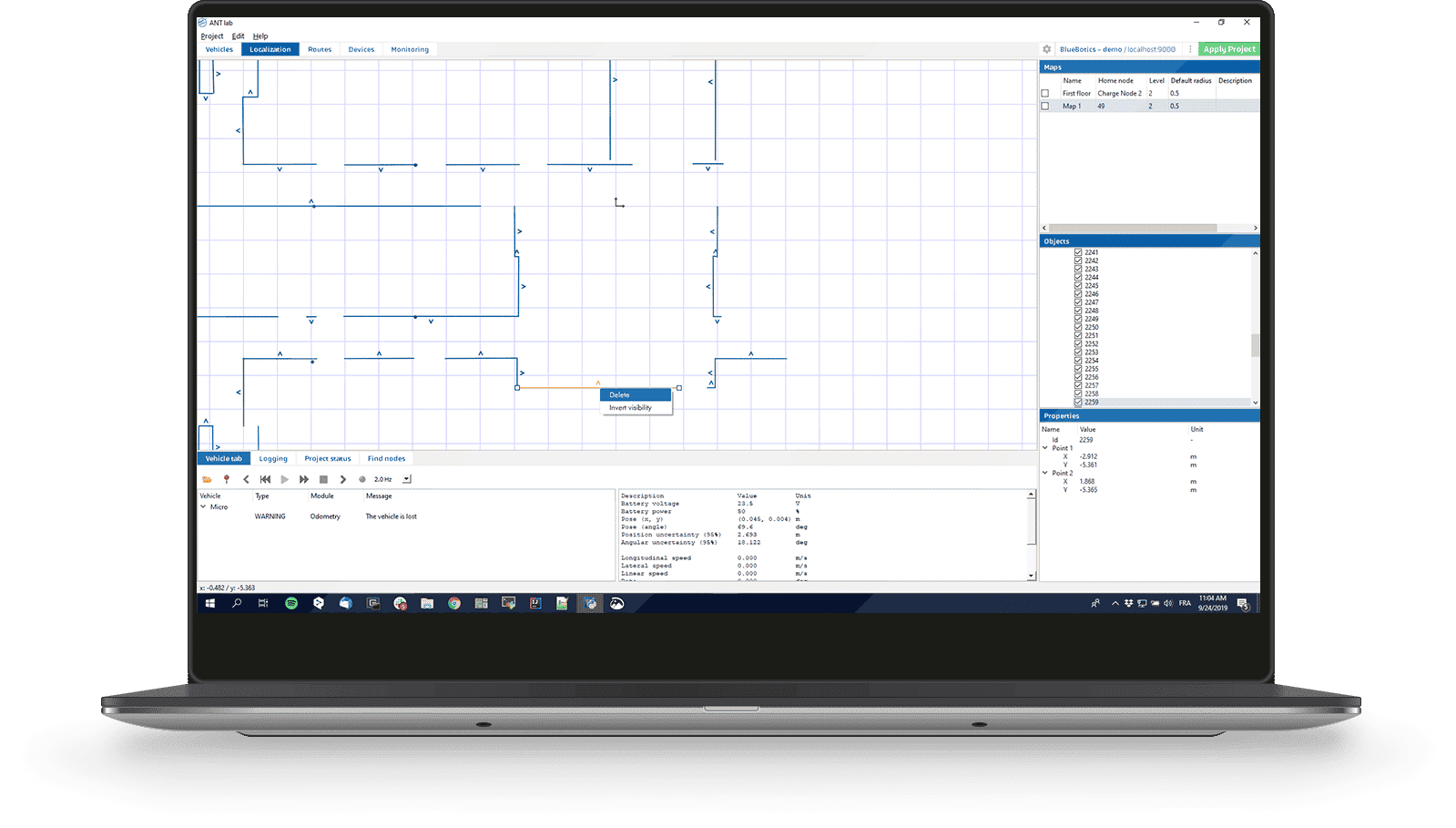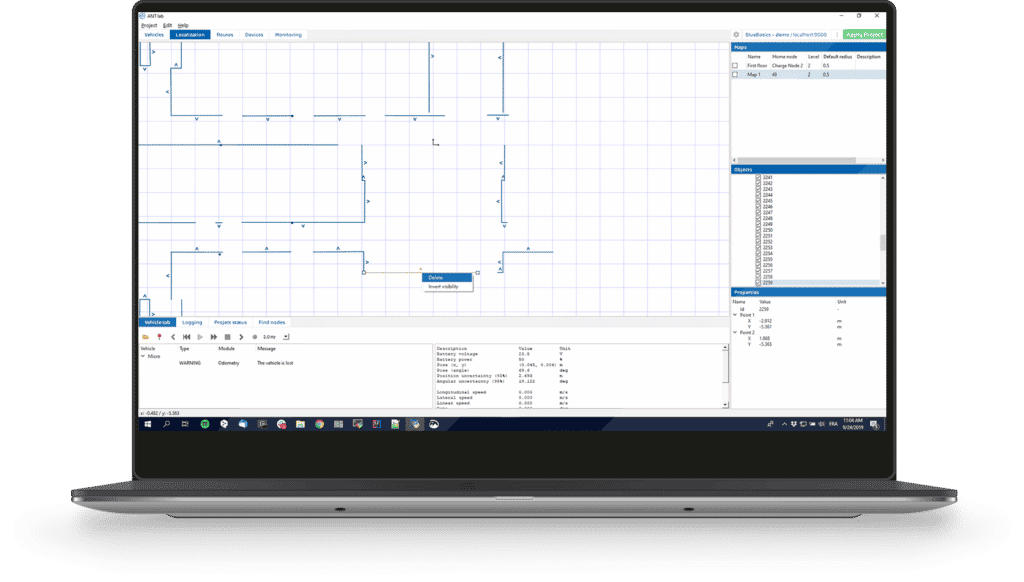 To learn more about ANT lab, schedule a demo call with our team today.