Meet Project Genesis: ABB's award-winning automation project
Almost all the devices that power our way of life – from microwave ovens to mobile phones – contain semiconductors.
Semiconductors are therefore big business, but creating them requires a complicated manufacturing process. ABB's Project Genesis fully automated every step of semiconductor manufacturing at its facility in Lenzburg, Switzerland.
Project Genesis & the need for automation
BlueBotic's CEO, Nicola Tomatis, commented on the Genesis Project in a recent article: "This automation project was designed in order to keep production at Lenzburg. With the higher cost of human resources in Switzerland compared with those in Eastern Europe, management's choice was becoming increasingly clear: automate or relocate."
To create a single finished semiconductor, chips and modules must be moved through the facility multiple times in variable patterns. This complex routing once required manual labor to transport and load the chips in modules between equipment. Plus manual labor is expensive, and can sometimes make even more expensive errors.
"The vision is full automation of the complete production, including transport, logistics and other non-value adding but necessary processes. The complete production will be controlled by one single person," says David Hajas, ABB's BiMOS backend automation Program Manager.
Proof of concept
ABB built a demonstration system as a proof of concept. A handful of ABB robots were programmed to work together with AGVs and automated installations to prove Project Genesis was technically possible – and gain valuable insights along the way.
The first phase of the automation project involved 55 robots and some 30 special installations, plus the integration into the MES of 100 existing equipment facilities. "The experience that we gained from the pilot installation and from cooperation with each of our partners was critical to be able to really implement the entire project," Hajas comments.
And throughout this, the production facility kept on working. Project Genesis did not excessively restrict the facility's operation, even as it reimagined it.
A new way of working
The Project Genesis automation project has transformed the way ABB Semiconductors works.
Modified versions of the cleanroom-ready mini™ AGV from BlueBotics now seamlessly transfer materials between ABB robots, each capable of producing a wide variety of product types.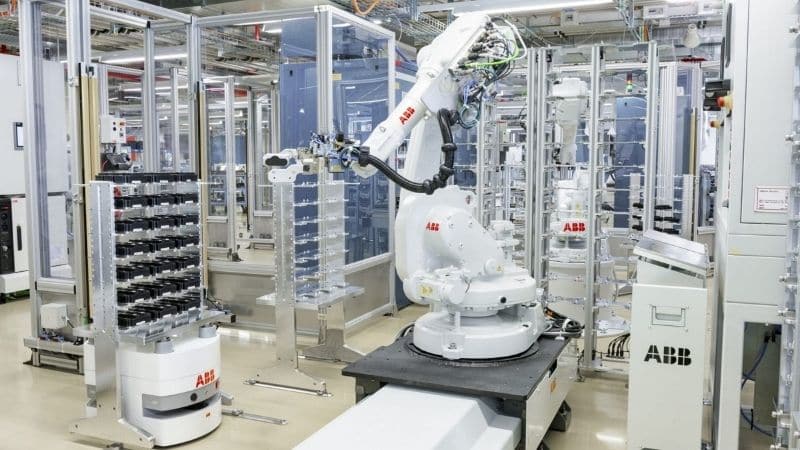 Controlling this complex dance is MOM: the ABB Ability™ Manufacturing Operations Management system. MOM communicates with and controls all the AGVs and robots working in the facility, determining the next best position for each product – from raw materials to finished items.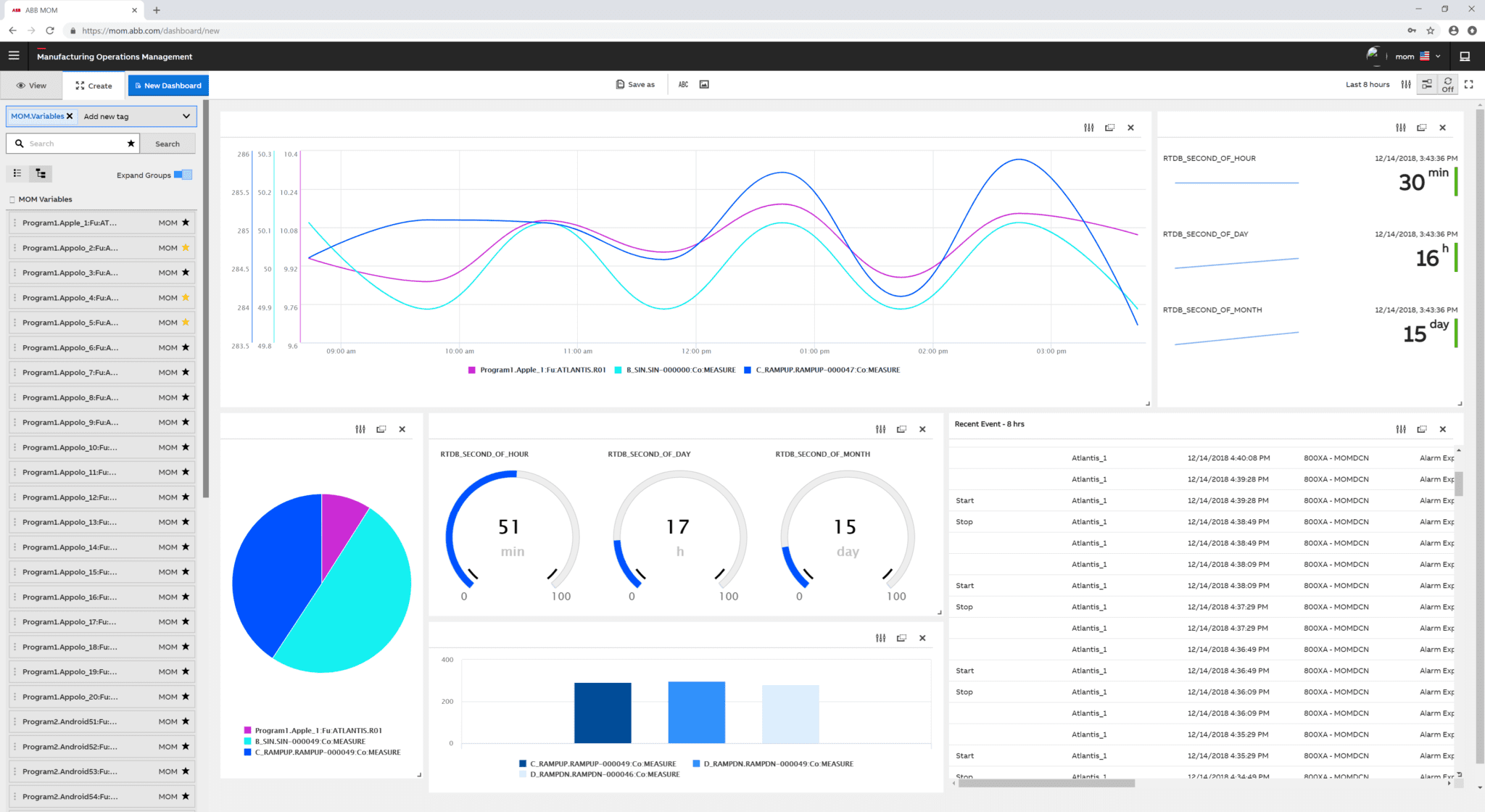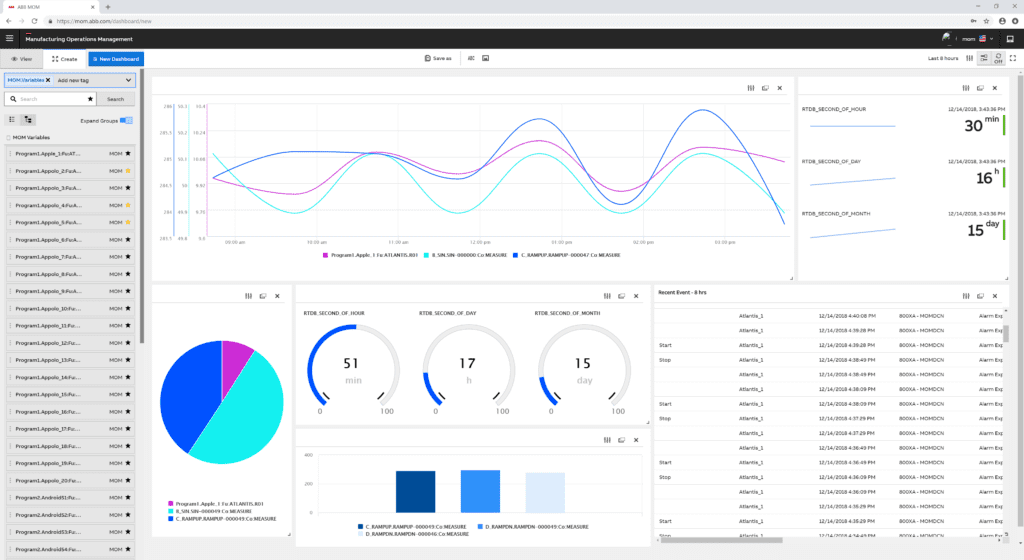 BlueBotics' ANT server software enables developers to easily integrate the mini™ AGV and other ANT driven vehicles into MES software such as MOM.
Thanks to MOM's guidance, the production line is agile, flexible and autonomous. MOM and the machines are capable of instantly reacting to changing conditions, ensuring super smooth production.
Award-winning automation project
ABB Semiconductors is now an Industry 4.0 leader. The site has been recognised with a prestigious Factory of the Year 2018 award in the category Excellent Location Safeguarding by Digitalization.
Peter Meier, ABB's Industry 4.0 Manager, commented: "Our approach by creating an agile manufacturing environment, has opened some smart thinking and given results never before seen in the discrete manufacturing sector. The main benefits of Genesis are significant productivity increase, as well as enhancement of the product quality. In addition, centralized storage and access to all production data, opens up the way for machine learning and this will help us to be even more competitive in the future."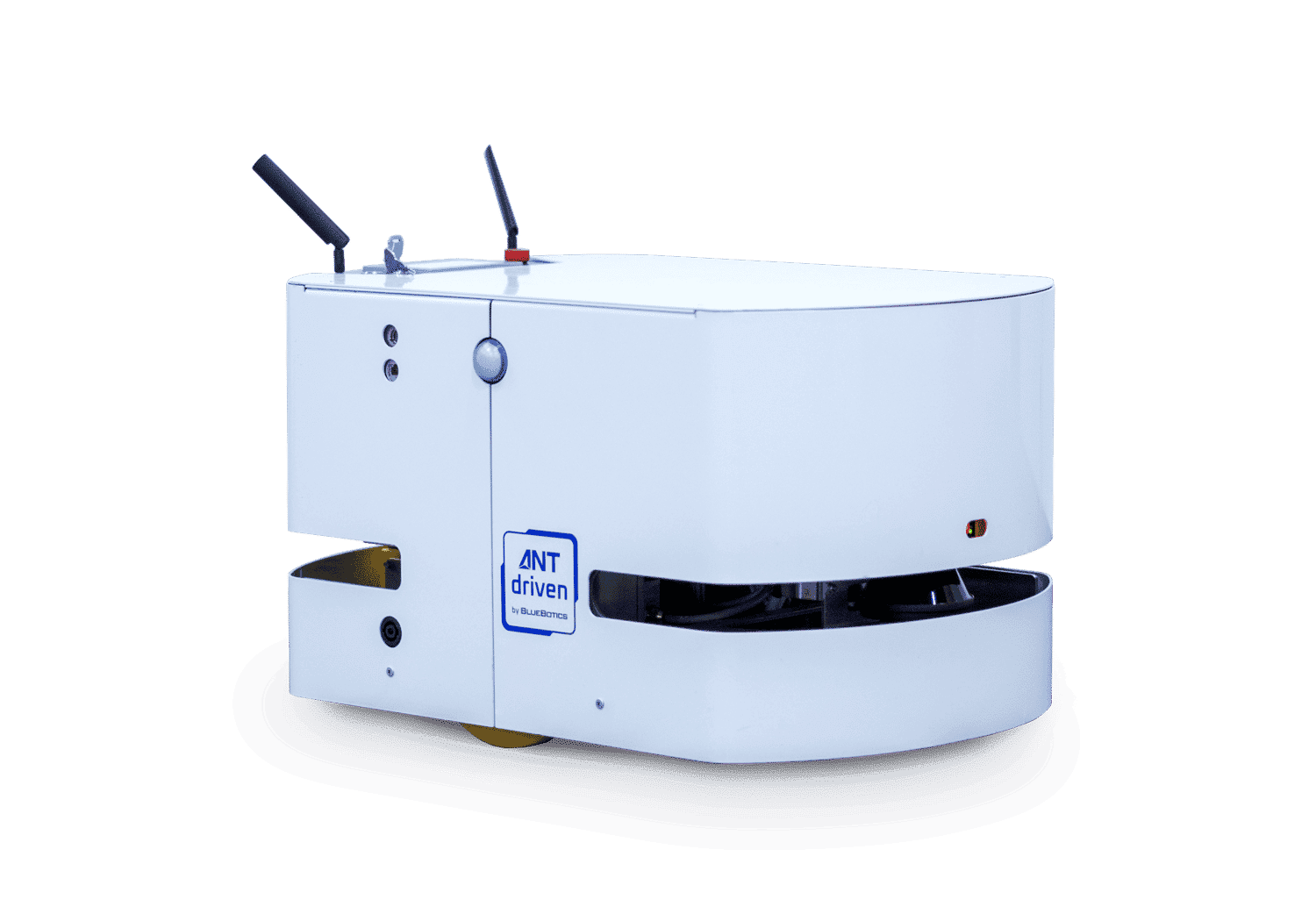 Take the first step to automating your vehicle.
Schedule a call with our expert team today.