BlueBotics to Address Mobile Robot Interoperability at CeMAT Asia 2023
BlueBotics, the global leader natural feature navigation, is co-exhibiting with parent company ZAPI GROUP at CeMAT Asia 2023, the international trade show for intralogistics solutions and warehousing solutions, taking place in Shanghai on October 23-27.
Mobile robotics leader BlueBotics has announced that it will be a featured presenter at the 5th International Conference on Mobile Robots and Industrial Logistics and Warehousing Solutions (CeMAT Asia 2023). BlueBotics will lead an interactive keynote session titled Making AGVs & AMRs Work Together – 3 Interoperability Approaches Explained. The session will describe a recent surge of interest in the interoperability of automated guided vehicles and automated mobile robots, demonstrating the benefits and explaining the forces that are driving the interest and where the technology is headed.
"Our recently commissioned survey of mobile robotics users indicates that those involved in purchasing mobile robotics rank interoperability almost as high in importance as brand reputation and load capacity. In this presentation, we will look closely into what is driving that trend and how the logistics industry can optimize mobile robotics investment for the near and long term," said Martin Hu, Regional Sales Manager, BlueBotics China.
The session will examine the pros and cons of each available interoperability option, covering lockdowns, standards-based approaches, and interoperability software platforms. The company will also present real-world examples and video demonstrations on how a multi-brand server platform can simplify the management of multi-brand fleets and describe the capabilities customers seek in interoperability solutions.
CeMAT Asia 2023 is sponsored by The Mobile Robot (AGV/AMR) Industry Alliance. It will take place at the Shanghai New International Expo Center (SNIEC) – from Tuesday, October 23, 2023, to Friday October 27, 2023. BlueBotics will present in Hall N2, booth H6 in the Forum Area on Wednesday, October 24 at 9:30 a.m.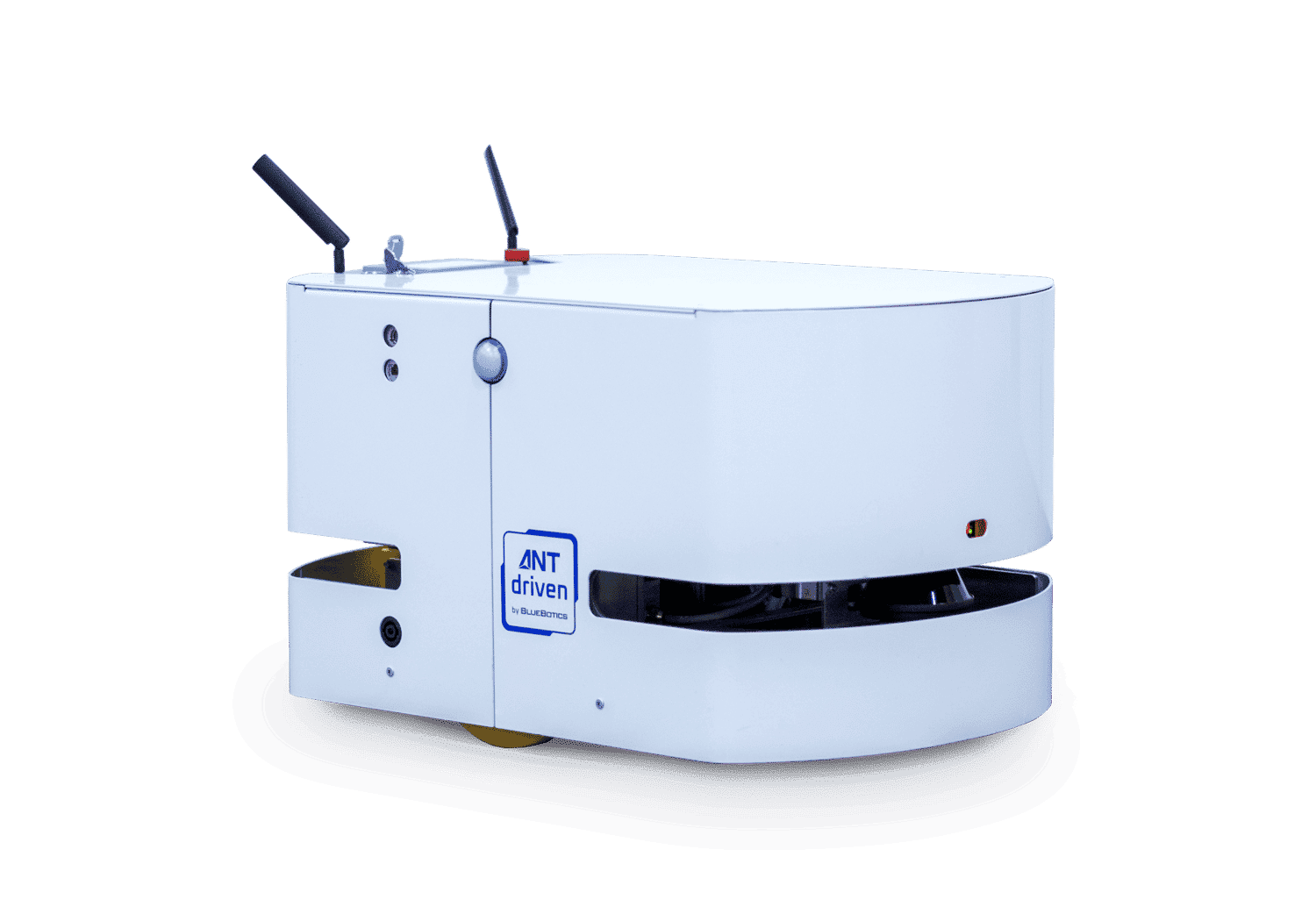 Take the first step to automating your vehicle.
Schedule a call with our expert team today.