Know exactly
where your
vehicle is
ANT localization is a vehicle positioning system for automated guided vehicles (AGVs), automated forklifts and mobile robots. It can also be used to track manual vehicles. ANT localization simply provides position coordinates to the main vehicle controller. Therefore, it suits vehicle makers who have their own control system. All BlueBotics products are FCC/CE certified.
Learn more about this
product's core functionality.
Positioning
ANT localization uses laser scanner data and odometry to localize the vehicle in the map, with permanent structures (features) in the environment acting as references. Accurate to ±1 cm / ±1°.
The following are provided as
standard with ANT localization.
ANT Lab Software
Every ANT navigation system is supplied with ANT lab, our proven vehicle and mission configuration software.
Embedded mission control
With ANT, the transfer of mission data from computer to vehicle happens just once (instead of commands being sent continuously from server to vehicle). This vastly reduces network (e.g. WiFi) requirements.
HOW DO I INTEGRATE ANT Localization?
ANT localization provides a vehicle's coordinates directly to the PLC.
Our expert team supports your ANT localization integration every step of the way. This includes visiting your site, during your vehicle's integration, and supporting you at your customer's site, the first time your vehicle is commissioned.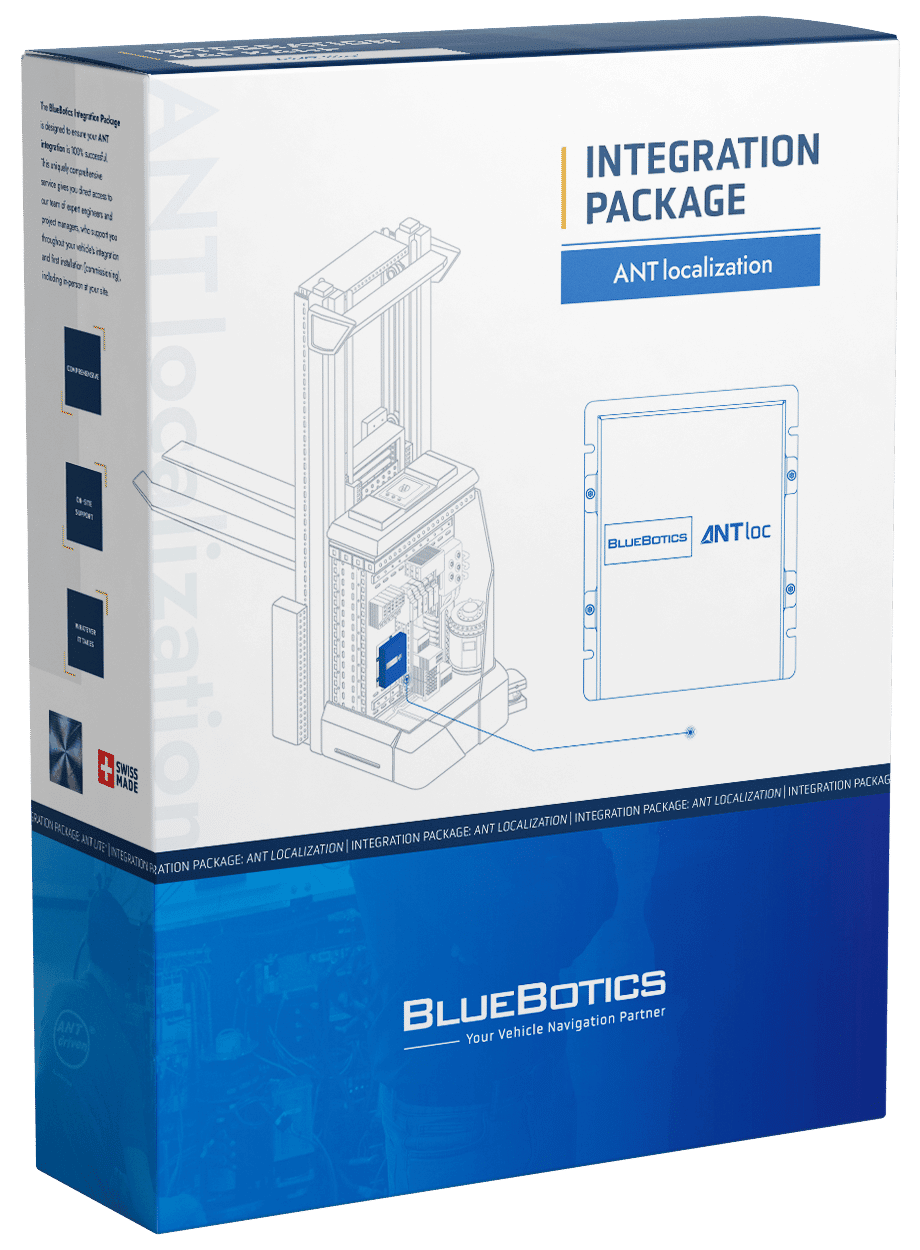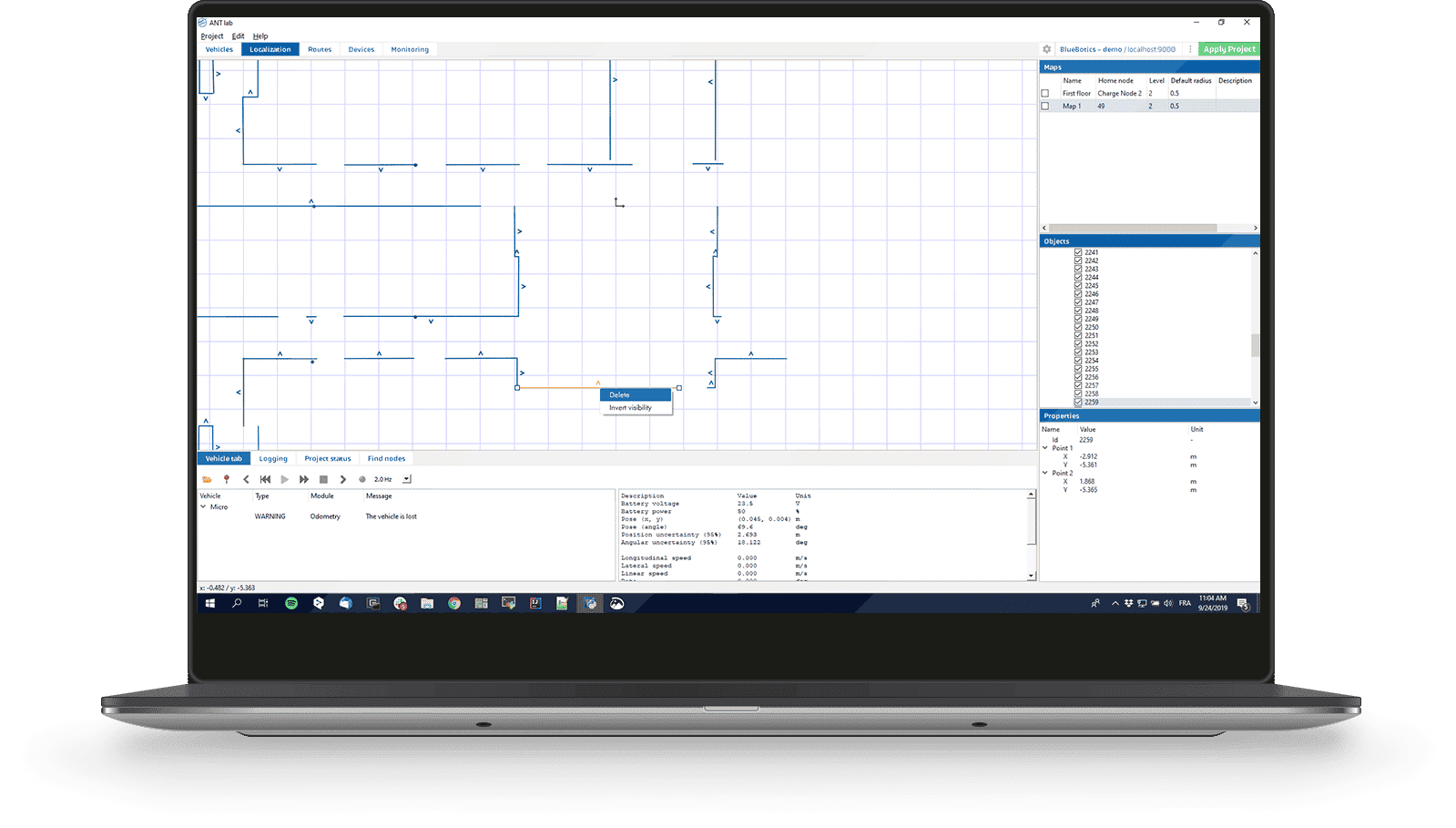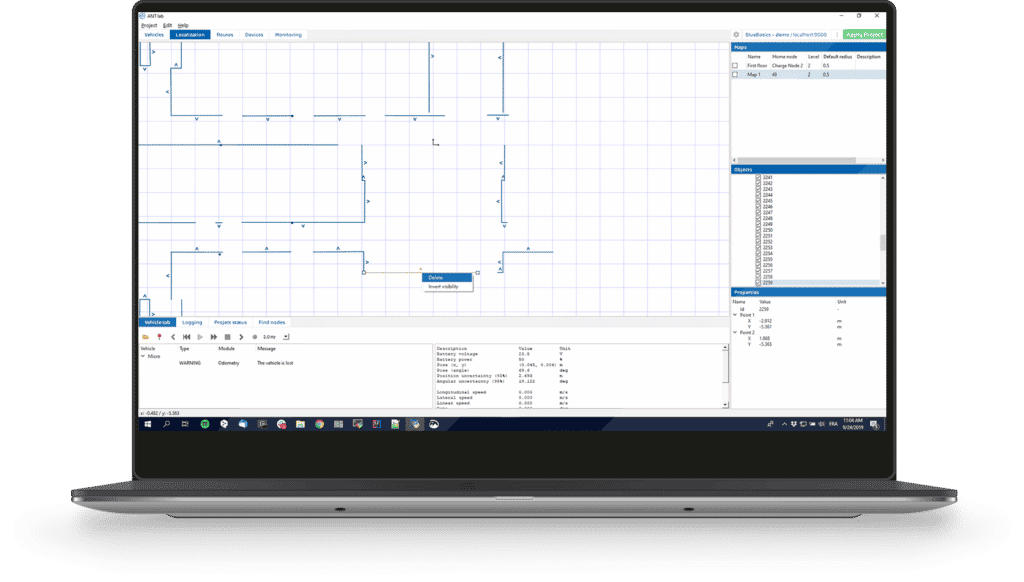 Vehicle & Mission Configuration Software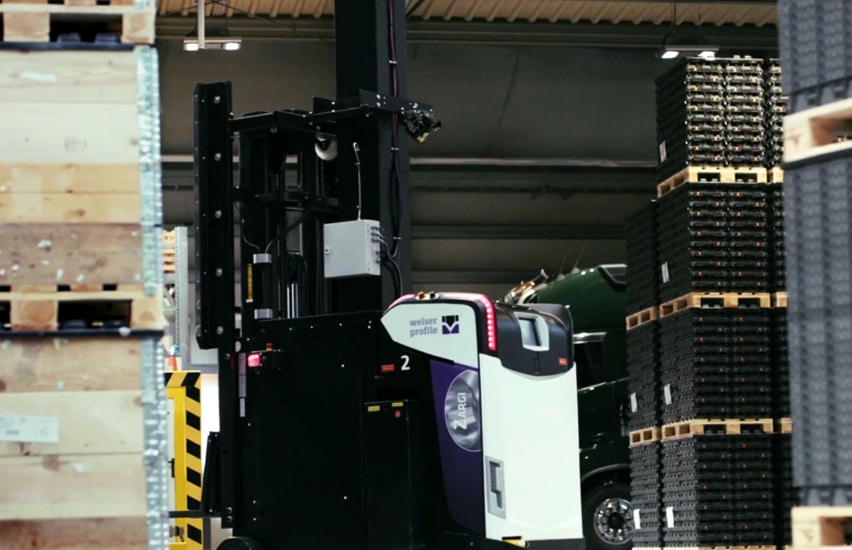 Tracking of manual forklifts within a material flow system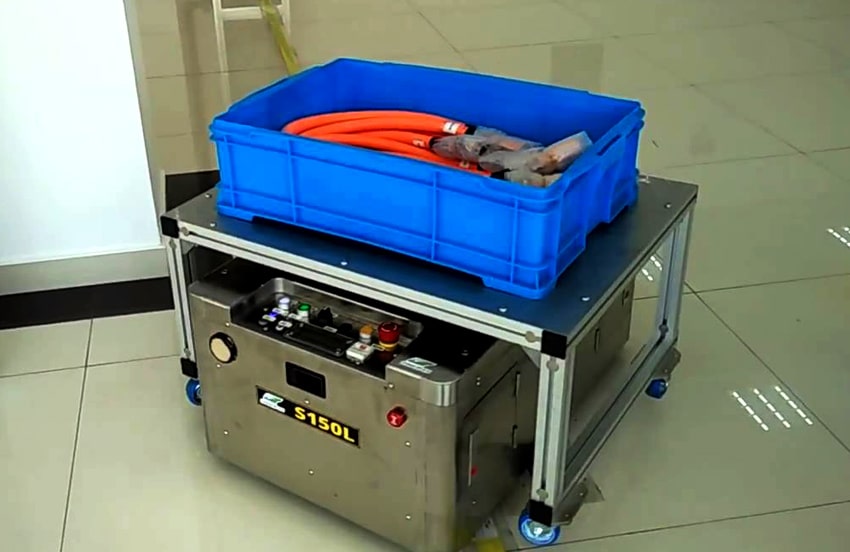 Positioning of an omnidirectional AGV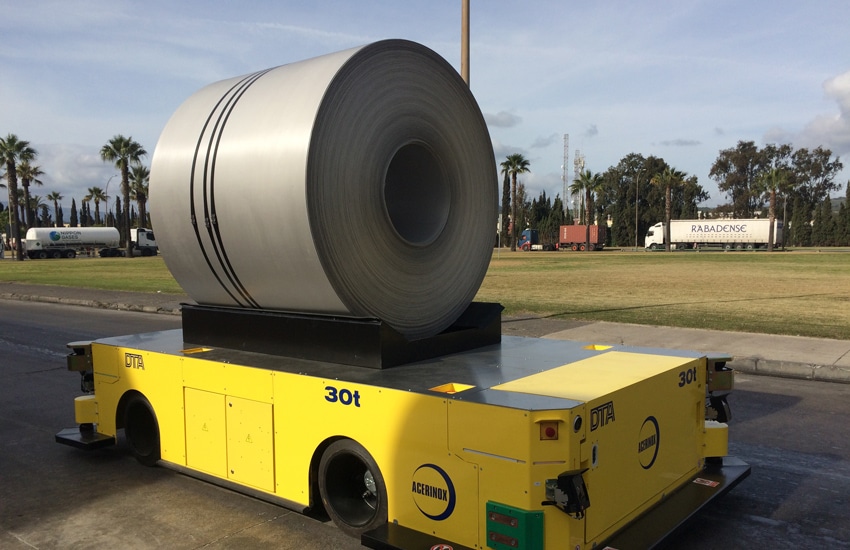 Automating a 30-ton heavy load AGV
30-ton electric mover AGV
WHICH ANT PRODUCT DO I NEED?
To identify the best ANT navigation system for your vehicle, use our product finder or comparison table below. Or schedule a call with our team to discuss your needs.