Fully
automate
your vehicle
ANT lite+ is a vehicle control and positioning system for AGVs, automated forklifts and mobile robots. This complete natural feature navigation solution calculates the vehicle's position (localization), controls its motion, and can interface directly with the vehicle's safety laser scanners. When combined with ANT server software, ANT lite+ also offers mission and fleet management, including traffic control. All BlueBotics products are FCC/CE certified.
Learn more about this
product's core functionality.
Positioning
ANT lite+ uses laser scanner data and odometry to localize the vehicle in the map, with permanent structures (features) in the environment acting as references. Accurate to ±1 cm /±1°.
Control
Based on the X, Y and angle coordinates, ANT lite+ controls the vehicle's motion (directly or via the vehicle's PLC).
Mission & Fleet Management
Full mission and fleet management is available with ANT server. This offers advanced functionality such as: mission creation, simulation & scheduling, traffic control, and interfacing (WMS/MES/ERP, automatic doors, elevators etc.).
The following are provided
as standard with ANT lite+.
ANT Lab Software
Every ANT navigation system is supplied with ANT lab, our proven vehicle and mission configuration software.
Embedded mission control
With ANT, the transfer of mission data from computer to vehicle happens just once (instead of commands being sent continuously from server to vehicle). This vastly reduces network (e.g. WiFi) requirements.
HOW DO I Integrate ANT Lite+?
ANT lite+ provides commands directly to a vehicle's motor controller. However, it can also communicate through a PLC (for example, to interface with specific devices).
Our expert team supports your ANT lite+ integration every step of the way. This includes visiting your site, during your vehicle's integration, and supporting you at your customer's site, the first time your vehicle is commissioned.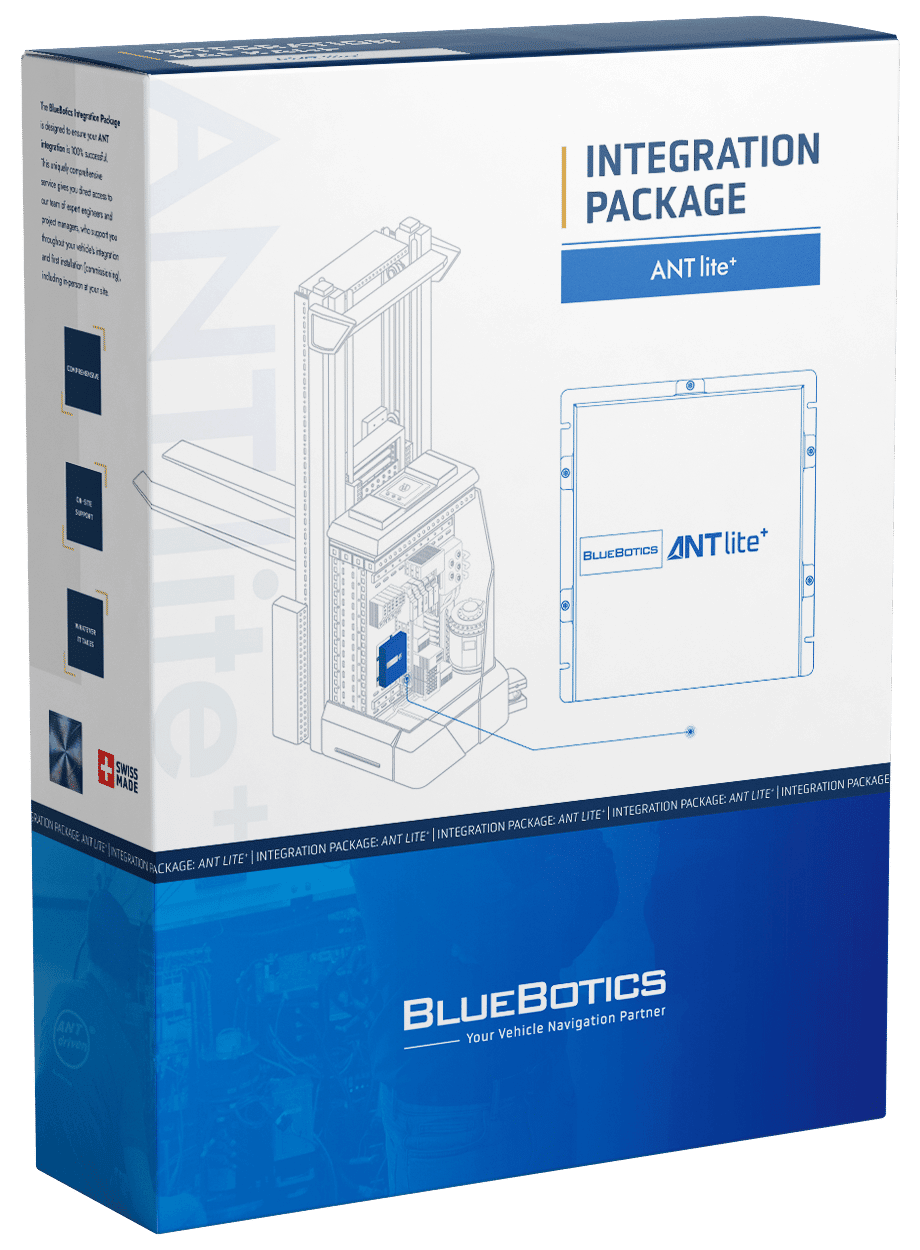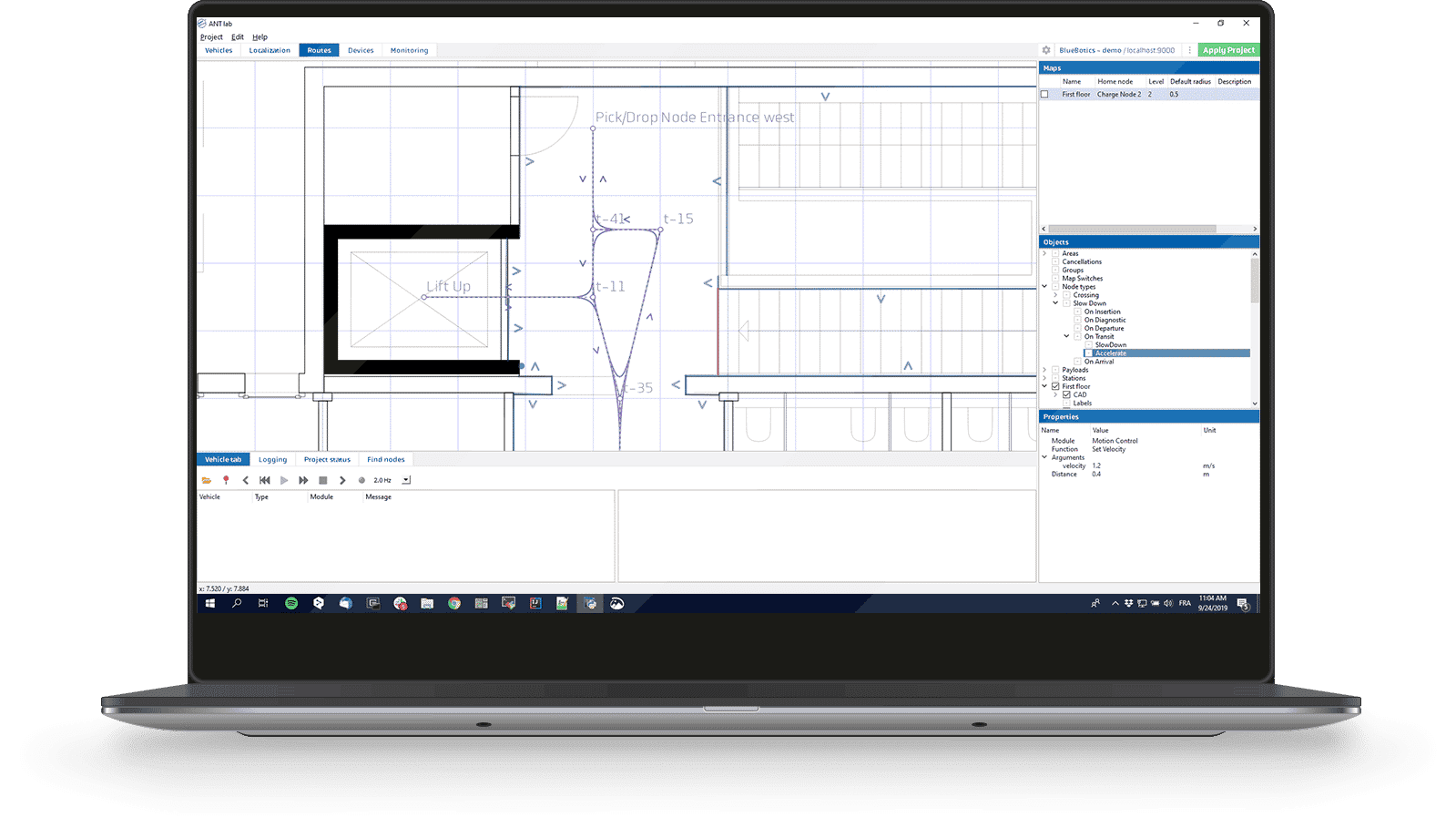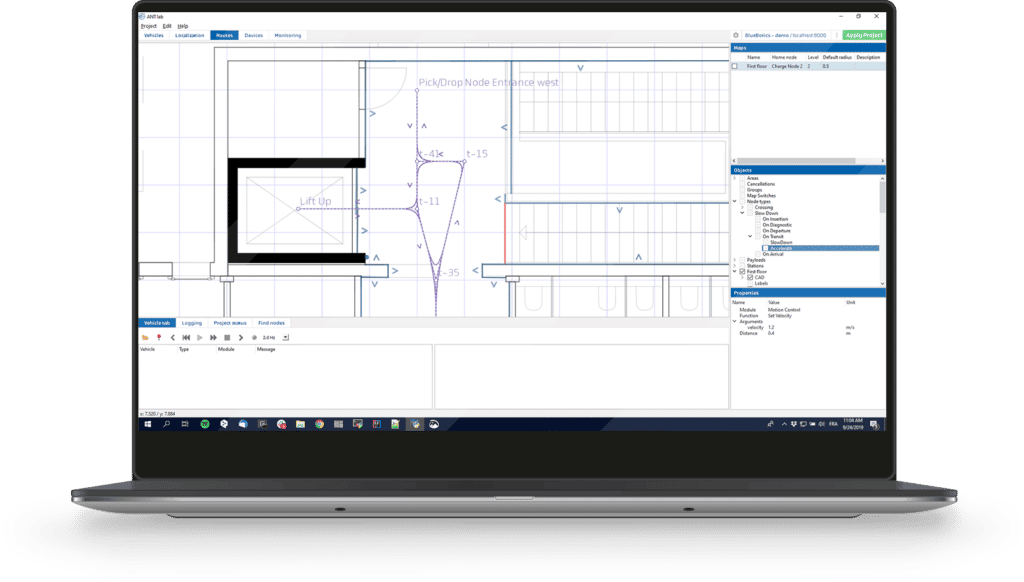 Vehicle & Mission Configuration Software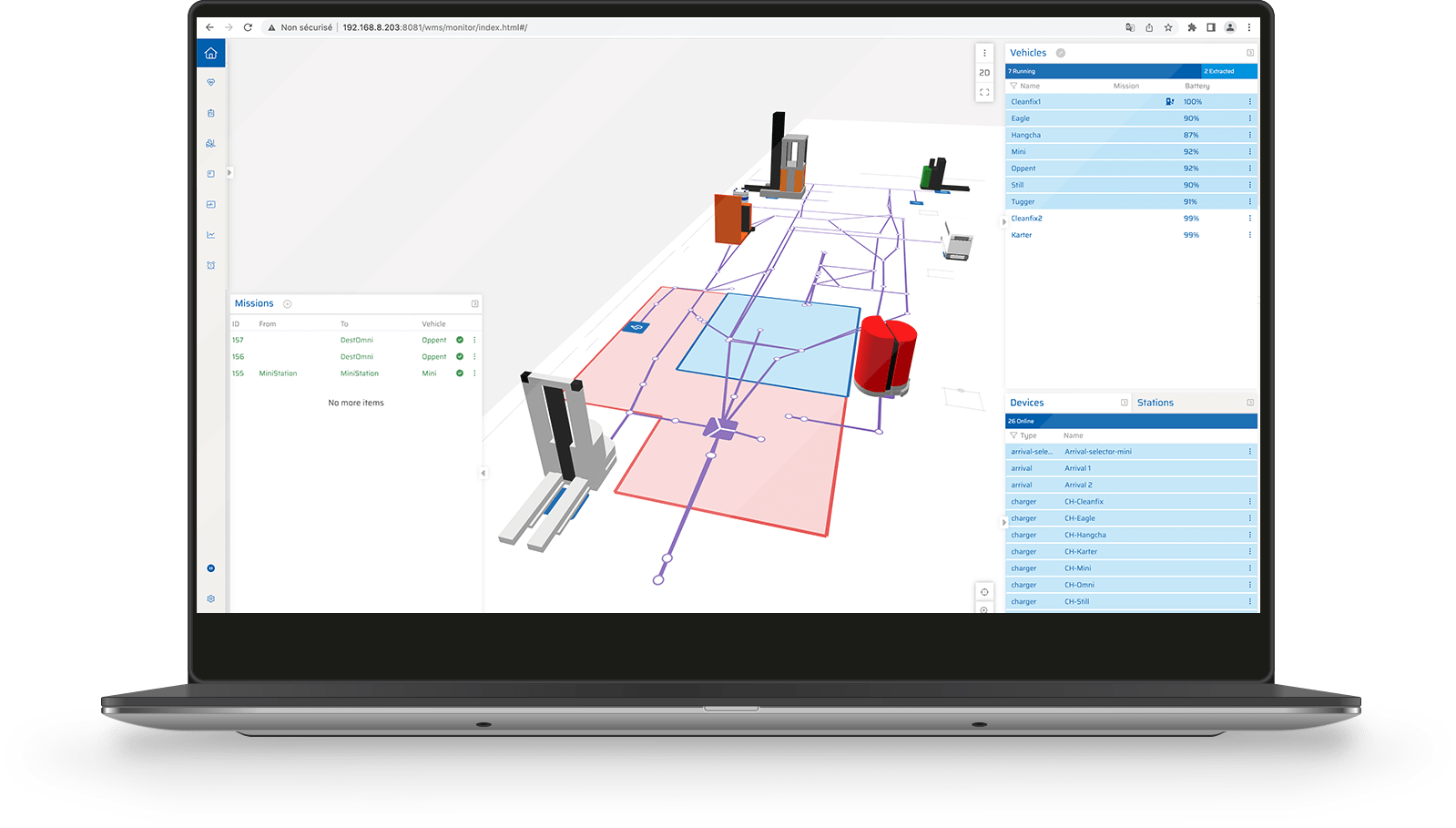 Mission & Fleet Management Software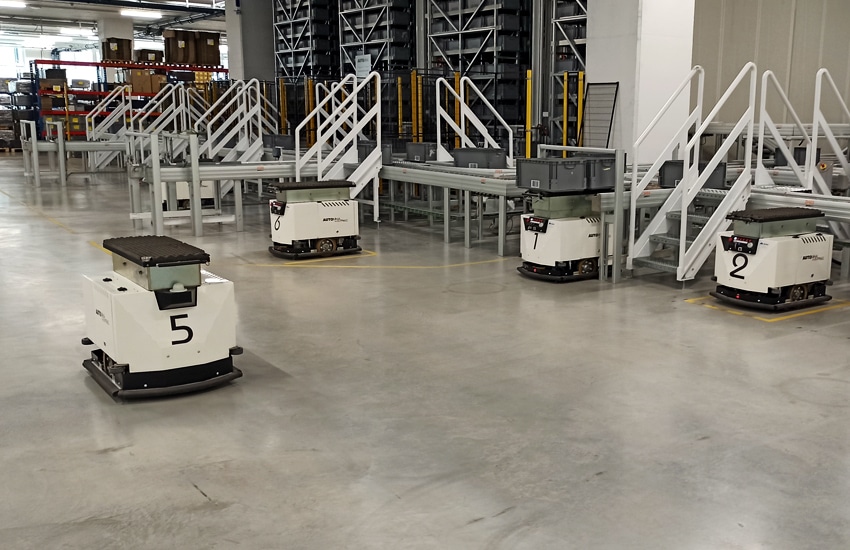 Automation of a compact 'turtle' AGV with lift module
Esatroll S.A. (Switzerland)
ANT lite+ with ANT server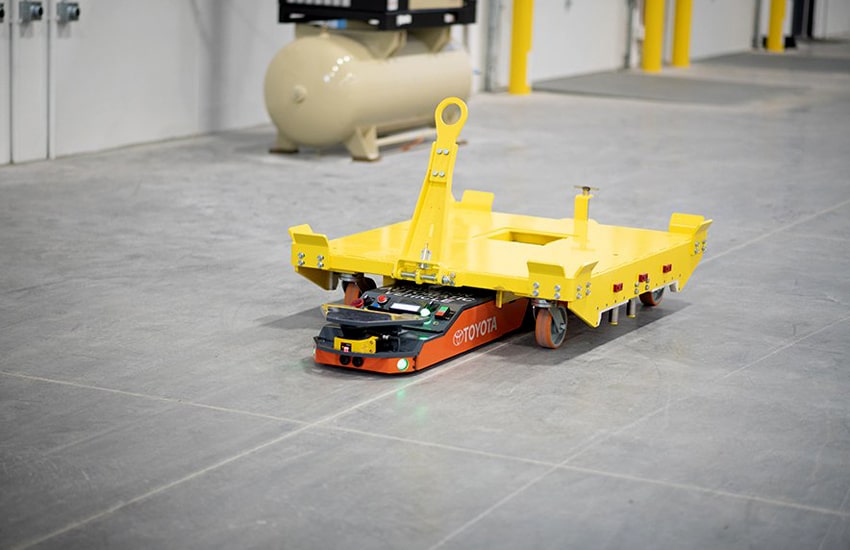 Automation of an AGV mouse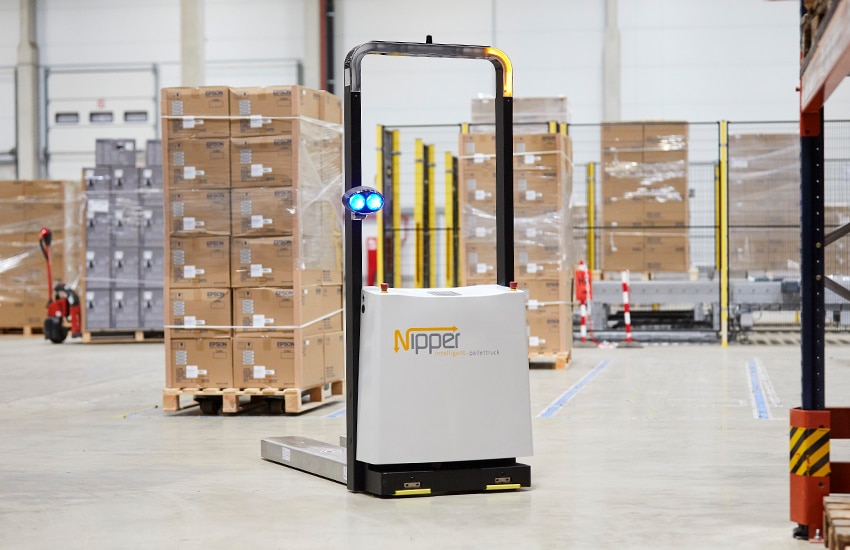 Automation of an intelligent pallet truck
Nipper B.V. (Netherlands)
WHICH ANT PRODUCT DO I NEED?
To identify the best ANT navigation system for your vehicle, use our product finder or comparison table below. Or schedule a call with our team to discuss your needs.