SIMPLE
Installing ANT everywhere vehicles is easy. The only additional step: add a GNSS base station on-site.
SEAMLESS
Thanks to advanced sensor fusion, the transition between indoor & outdoor environments is seamless.
FLEXIBLE
ANT everywhere is compatible with all ANT navigation products: lite+, localization, and localization+.
PRECISE
With ANT everywhere, outdoor AGV operations are just as precise (±1 cm/±1°) as those indoors.
ANT everywhere meets the challenge of outdoor operation by adding high-precision GNSS as an additional data source when calculating a vehicle's position.
The result: outdoor AGV operations become just as simple, robust and precise as those indoors — opening up a new world of customer applications.
ANT everywhere allows AGV makers to address many new applications, however two key use cases stand out:
Moving payloads between buildings (often required, for example, in the case of steel and aluminum production).
Moving payloads between logistics & production sites (in industries such as tire production, logistics and production operations are often housed in separate, unlinked buildings).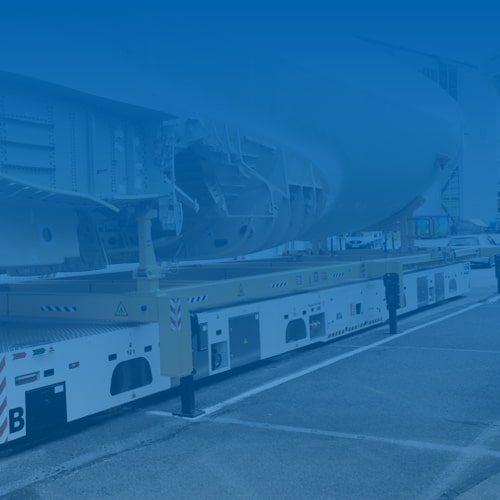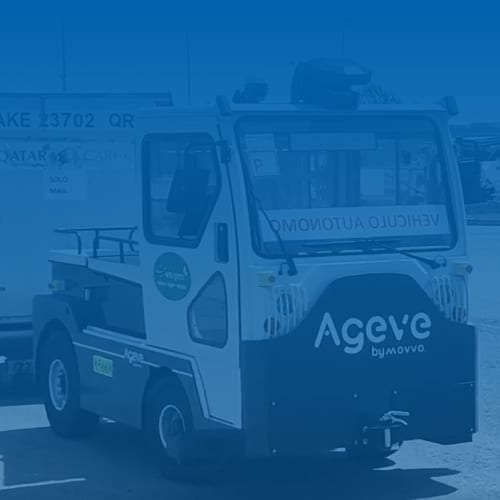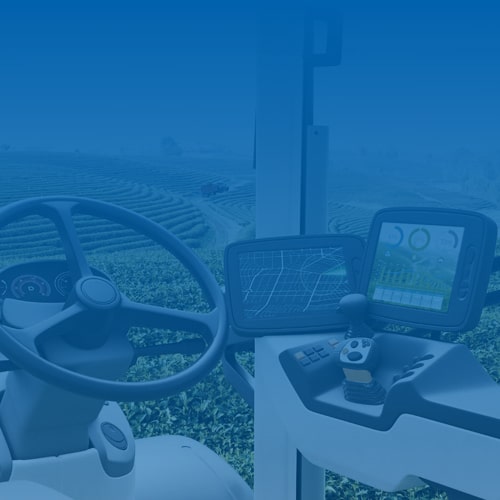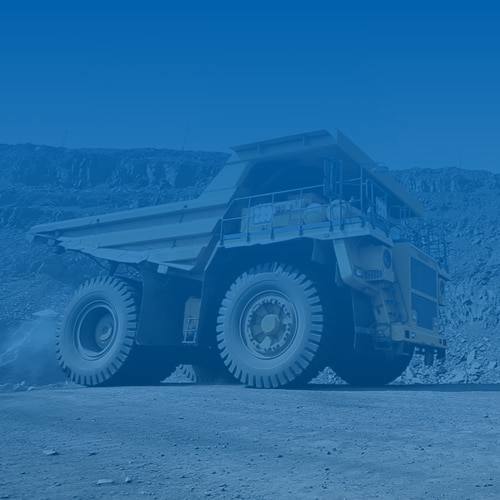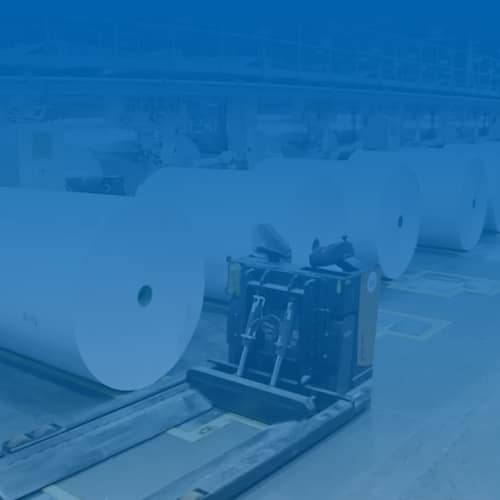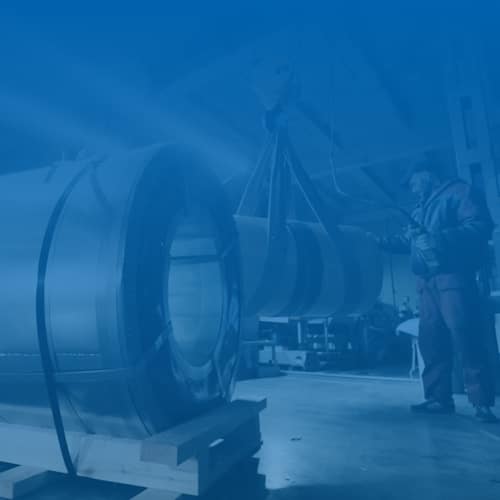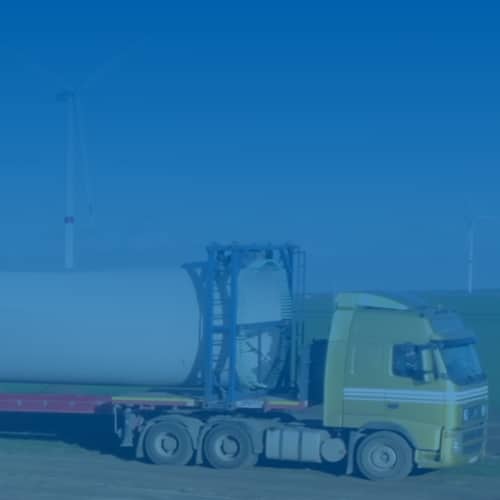 ANT everywhere - Enabling a new era of AGV & AMR operations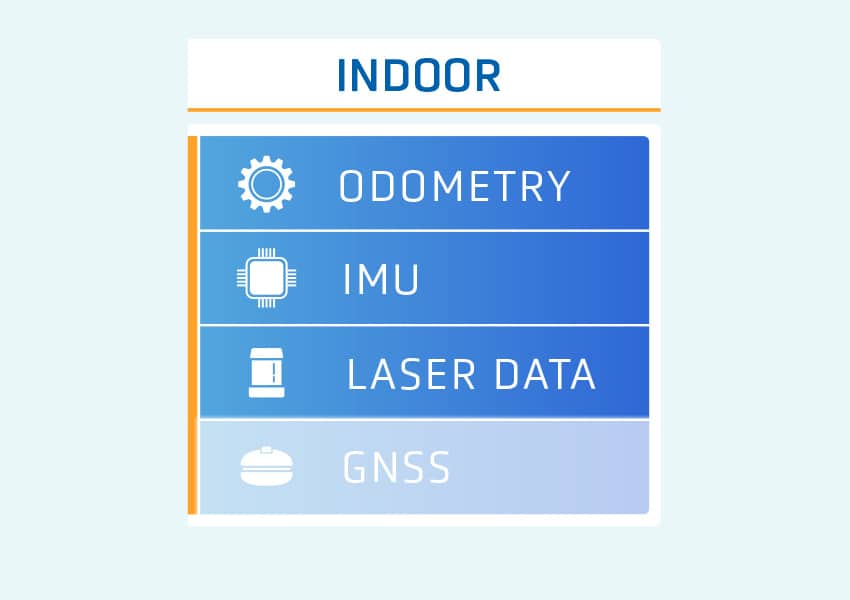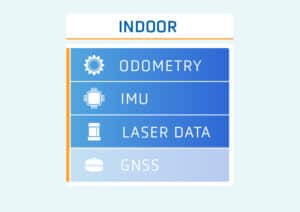 1 | All sensors run simultaneously
All of ANT's sources of positioning data (odometry, laser data, IMU, and GNSS with RTK positioning) run concurrently, called sensor fusion. ANT then employs whichever data is the most relevant.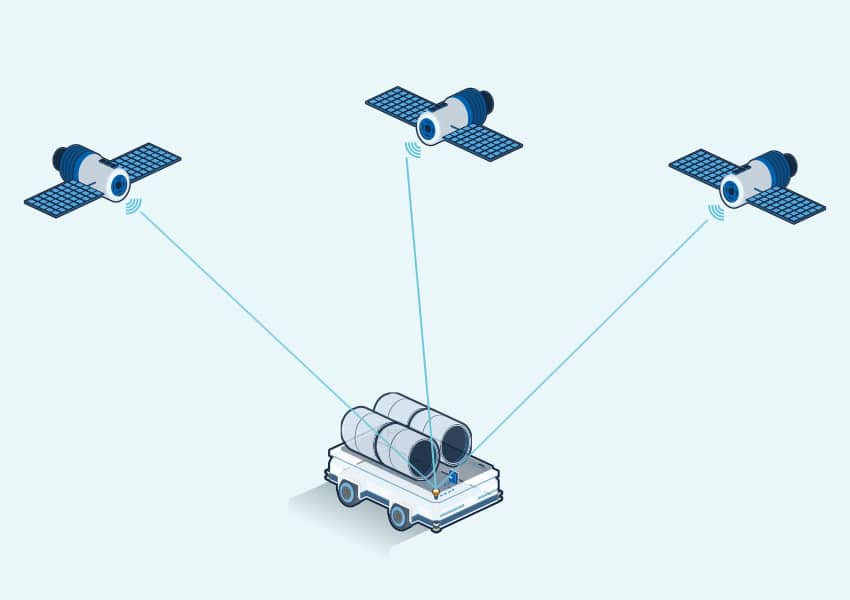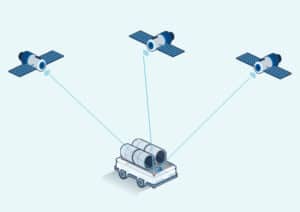 2 | GNSS signals received by vehicle
Each ANT everywhere vehicle features a GNSS receiver, which receives GNSS positioning data directly from satellites.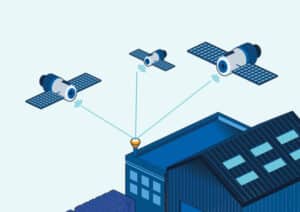 3 | Fixed base station sends corrections
      (e.g on roof of building)
A fixed base station – installed on-site - also receives positioning and timing data from GNSS satellites. This base then sends 'corrections' to this GNSS data to the vehicle's ANT everywhere receiver, transforming GNSS' usual accuracy of around 3 meters to approximately 1 centimeter.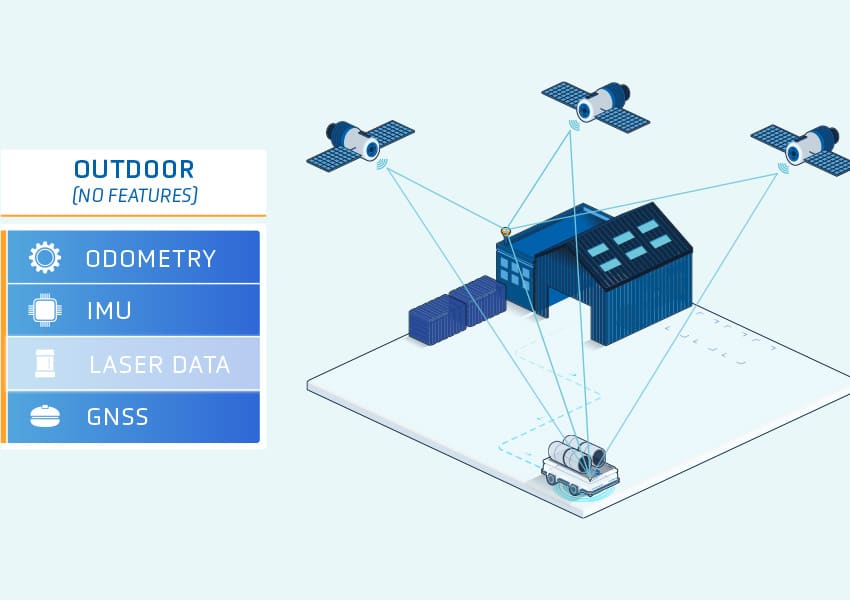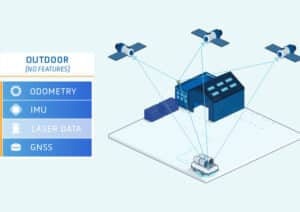 4 | ANT fuses all available data
       
ANT employs whichever data (GNSS, laser etc.) is the most relevant at the time.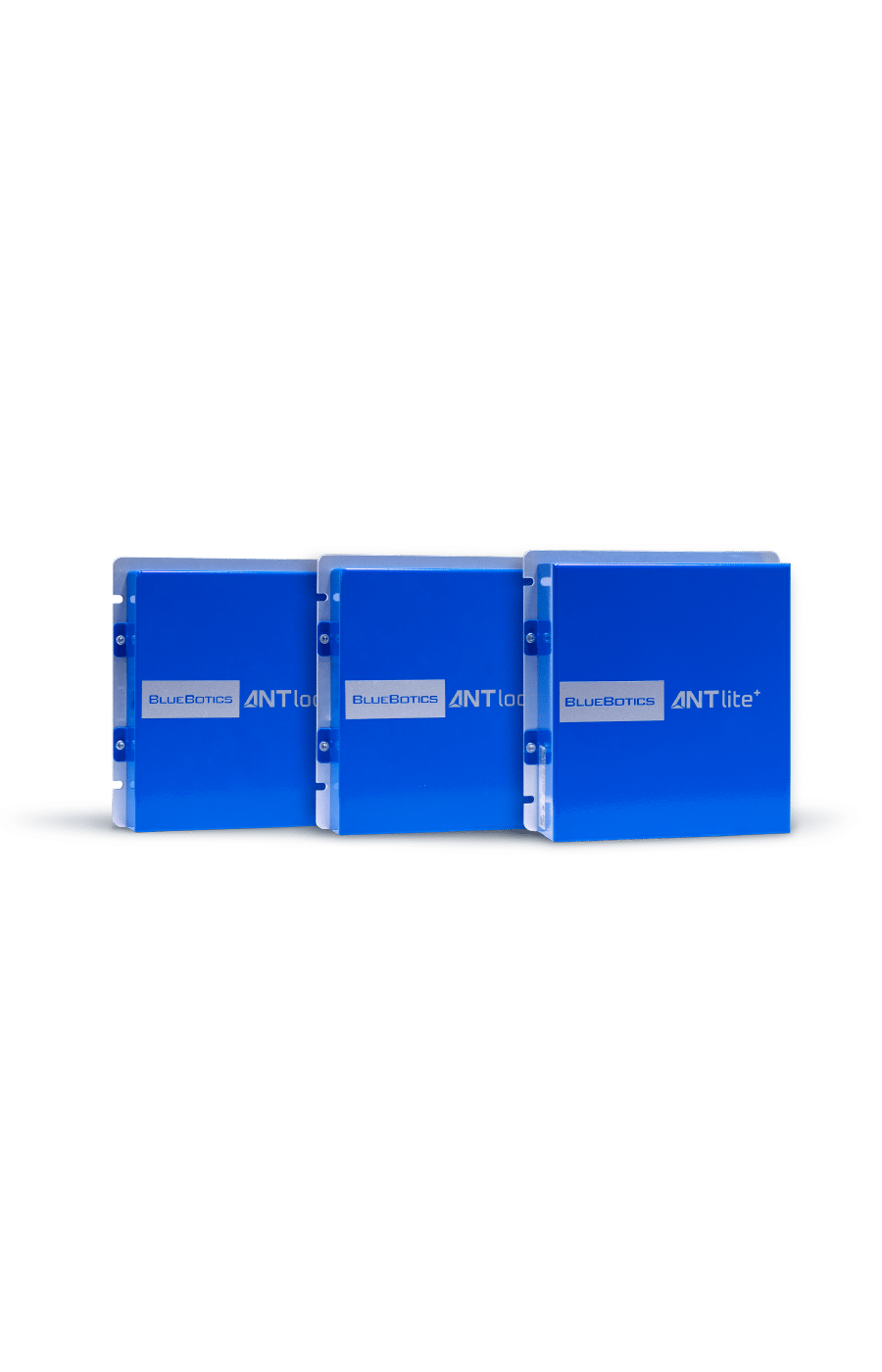 Components & Compatibility