Upgrade to
virtual line
following
ANT localization+ is a positioning system for the upgrading of line following AGVs. It enables a vehicle to follow a virtual line using natural feature navigation, effectively replacing the antenna used to follow physical lines such as magnetic tape, inductive wire, tags etc. All BlueBotics products are FCC/CE certified.
Learn more about this
product's core functionality.
Positioning
ANT localization+ uses laser scanner data and odometry to localize the vehicle in the map, with permanent structures (features) in the environment acting as references. Accurate to ±1 cm / ±1°.
EMULATION OF LINE FOLLOWING
ANT localization+ effectively replaces the antenna used to follow physical lines by providing the PLC with offset data related to the programmed virtual line.
The following are provided as
standard with ANT localization+.
ANT Lab Software
Every ANT navigation system is supplied with ANT lab, our proven vehicle and mission configuration software.
Embedded mission control
With ANT, the transfer of mission data from computer to vehicle happens just once (instead of commands being sent continuously from server to vehicle). This vastly reduces network (e.g. WiFi) requirements.
HOW DO I INTEGRATE ANT LOCALIZATION+?
ANT localization+ estimates a vehicle's distance from the desired virtual line (offset) and communicates this data directly to the PLC.
Our expert team supports your ANT localization+ integration every step of the way. This includes visiting your site, during your vehicle's integration, and supporting you at your customer's site, the first time your vehicle is commissioned.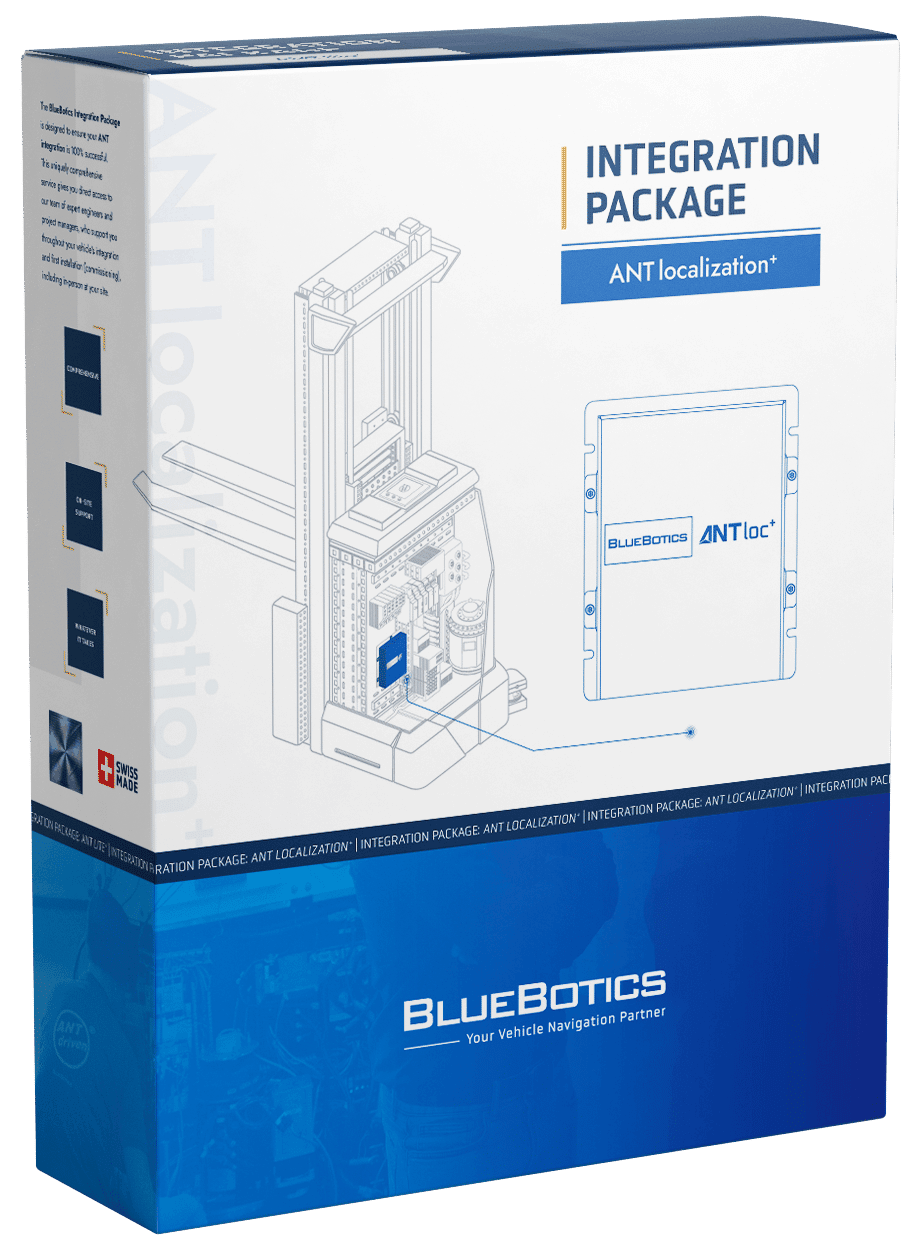 Positioning, emulation of line following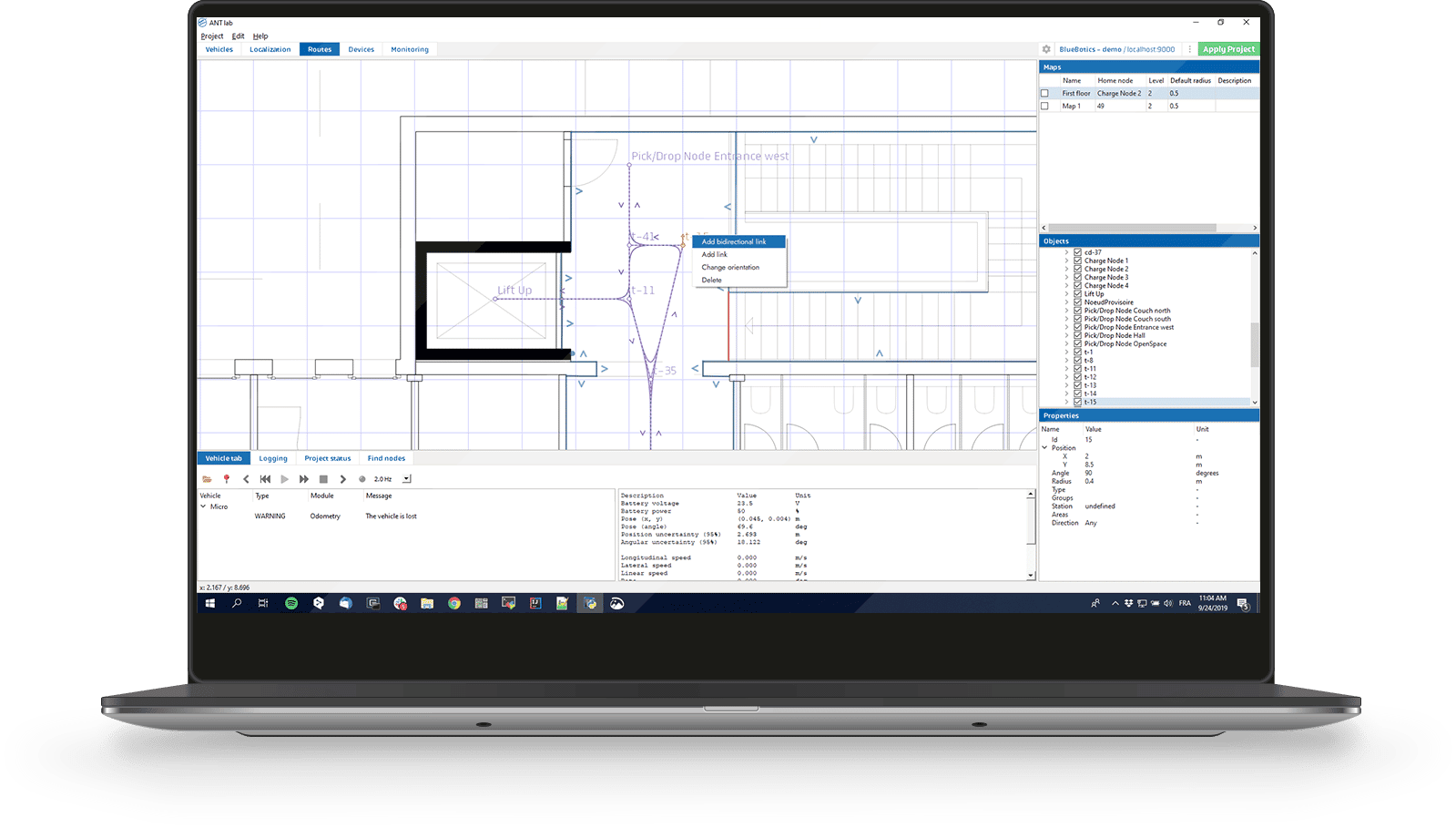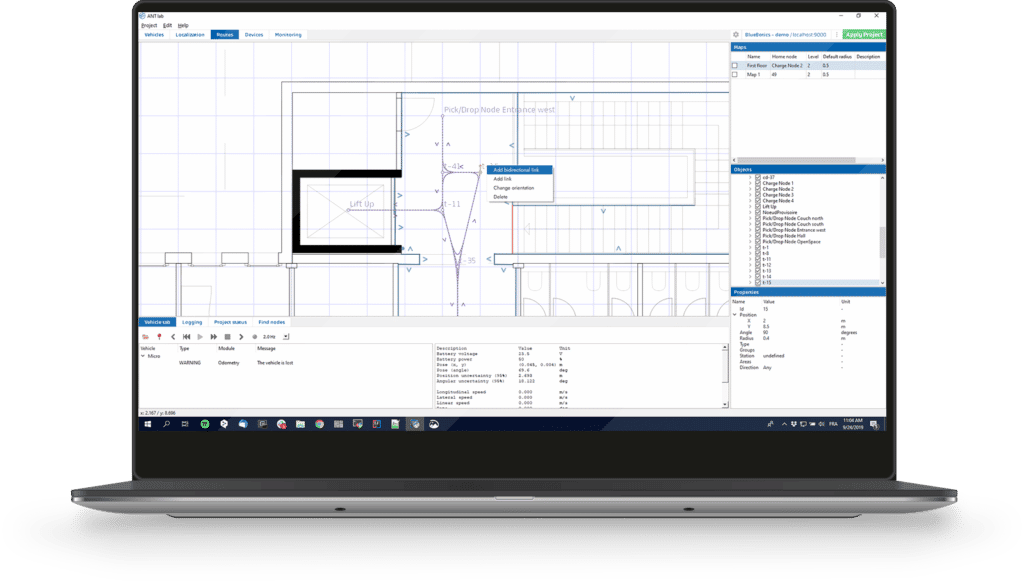 Vehicle & Mission Configuration Software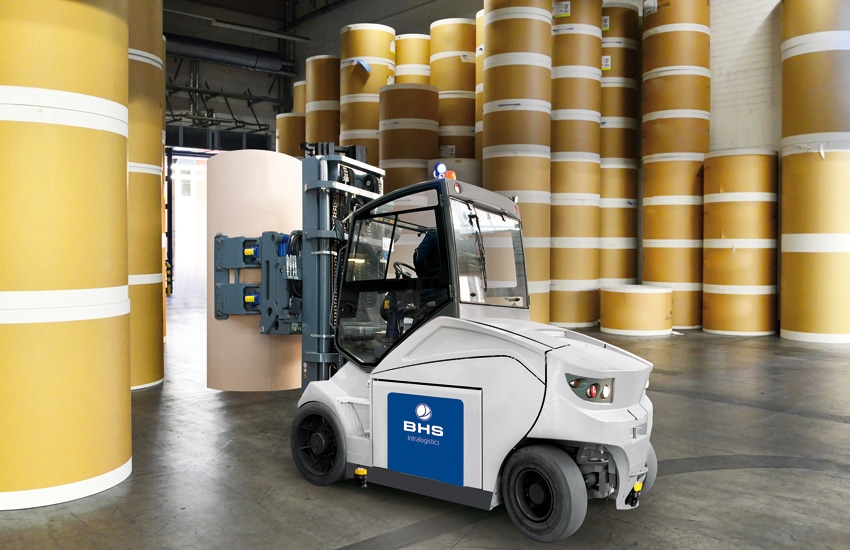 Automation of an electric forklift
BHS Intralogistics
(Germany)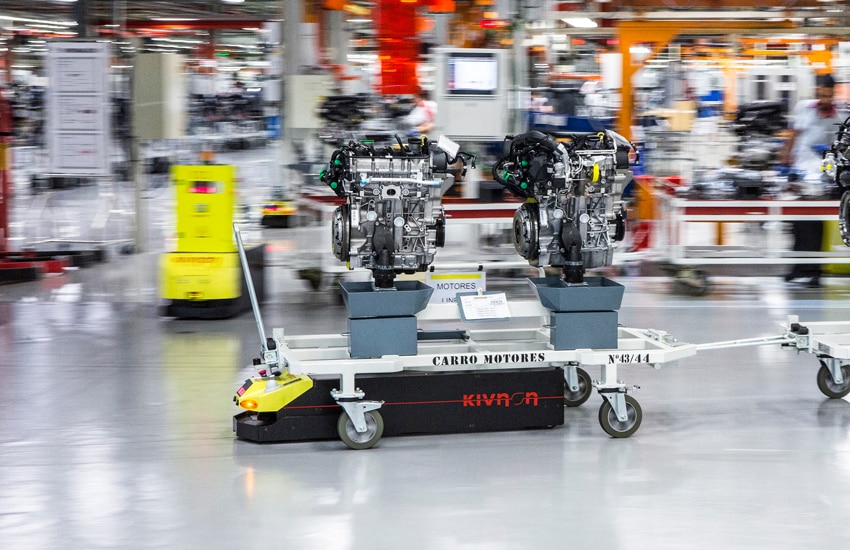 Automation of an AGV mouse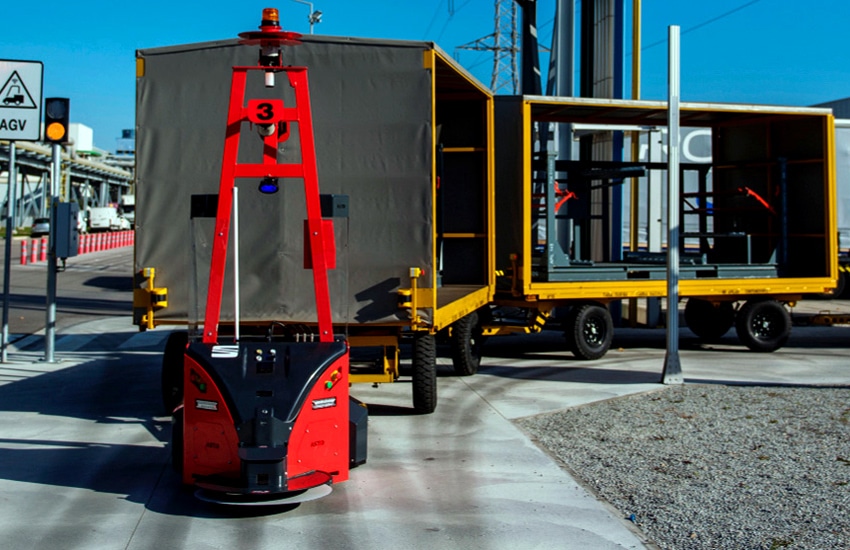 Automation of a heavy load towing AGV
ASTI Mobile Robotics (Spain)
WHICH ANT PRODUCT DO I NEED?
To identify the best ANT navigation system for your vehicle, use our product finder or comparison table below. Or schedule a call with our team to discuss your needs.