Large scale natural navigation – DTA & Acerinox
Natural navigation with ANT is known for its flexibility – driving projects from cleaning robots to automated forklifts, as well as much larger vehicles carrying huge payloads.
Two such AGVs recently went into operation at Acerinox's major steelworks in Palmones, Spain.
Weighing in at six tons each, and measuring some five meters in length, these can transport a payload of 30 tons.
To help keep production rolling, they cover 108 kilometers and transport 90 coils of steel each day.
Read the original version of this article in Spanish | Lea la versión original de este artículo en español
DTA & green innovation
Based in Madrid, Spain, DTA creates custom-designed transporters, which are almost always electric. DTA focuses on green energy and emission reduction, and works to protect the environment by designing vehicles which improve productivity in a green and safe way.
DTA pioneered the design and fabrication of hybrid electric/gas vehicles for heavy load transportation. Both DTA and Acerinox are dedicated to greener solutions. The AGVs are entirely electric – saving 129 litres of diesel per day (and preventing around 2.6kg of carbon from being released into the atmosphere).
Despite running on clean energy, the AGVs easily carry 90 coils of steel a day, covering 108 kilometres every day at the rate of one meter per second.
Large scale natural navigation meets outdoor navigation
The head of Acerinox Europa's Digital Transformation Department, Javier Carro, said: "They [the AGVs] can work in any environment, even with unfavorable weather conditions."
The AGVs move easily through a difficult environment, navigating around one each other, working alongside private cars and forklifts. Despite these challenges, the AGVs have not had a single incident.
The ANT navigation technology helps the automated vehicles find their way:
The vehicles' built in laser scanners track its location relative to landmarks such as buildings, lampposts and curbs.
The vehicle uses odometry to calculate the distance and direction it has travelled.
Between these two systems the vehicle can calculate its position with a high degree of accuracy, even in adverse weather conditions.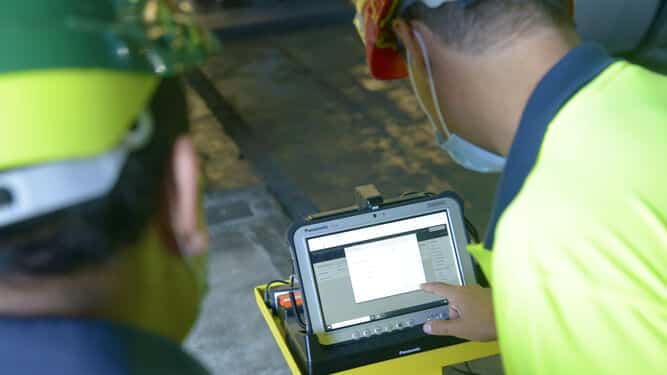 The AGVs communicate with each other, with traffic management devices (such as ANT server software), traffic lights, and the factory's doors. At all times, the logistics and production operators can track the AGV's location through an app powered by the ANT server API, and see at a glance whether or not they are loaded or when a delivery is scheduled.
The only human support the AGVs need is with loading and unloading. For everything else, they work autonomously. In all weather conditions from rain to blinding sun, the ANT driven AGVs keep working.
Interested in learning more? Explore the ANT software driving the AGVs.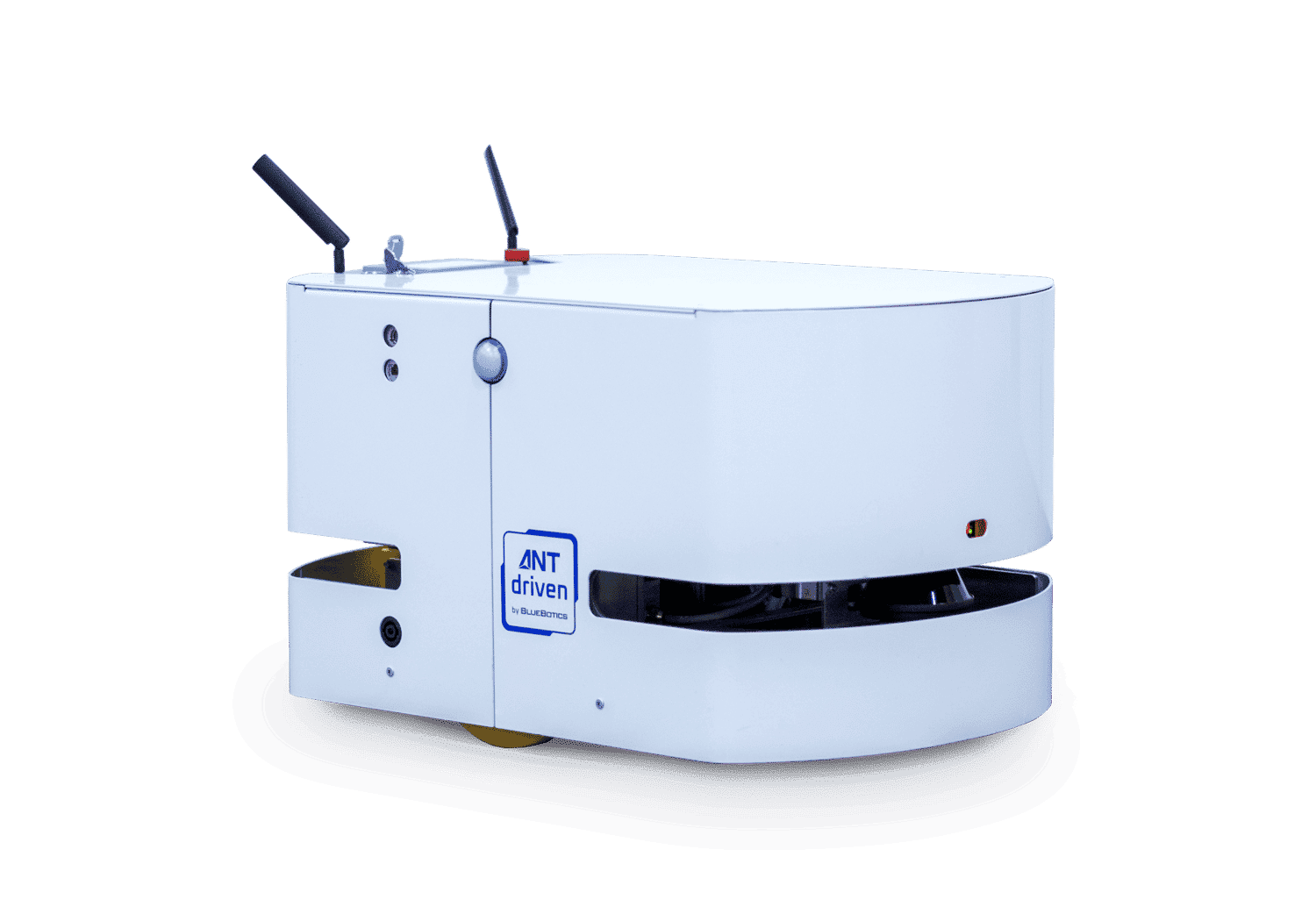 Take the first step to automating your vehicle.
Schedule a call with our expert team today.