ANT server is our advanced mission and fleet management software. Use it to manage and optimize your on-site operation (including AGV traffic control).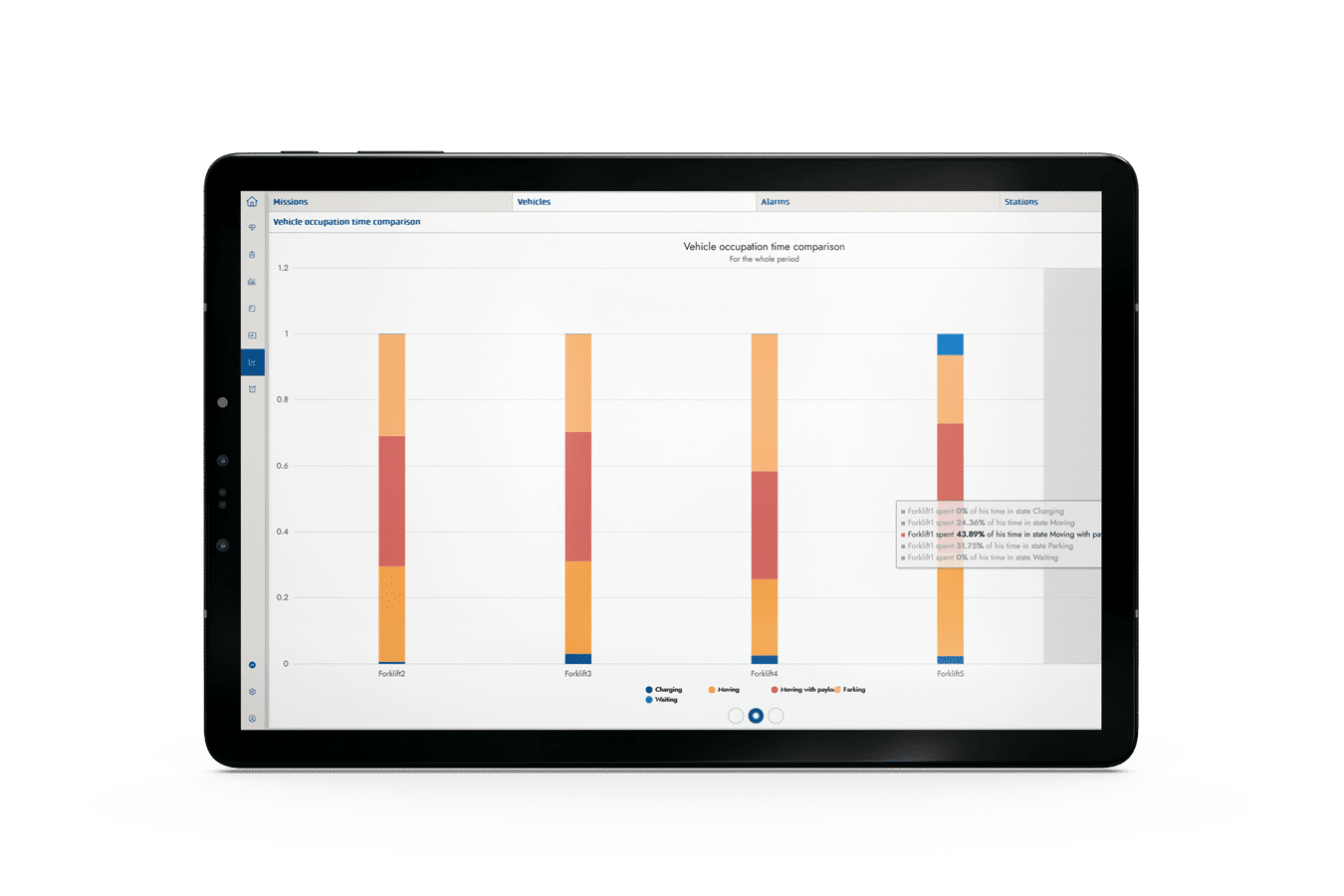 ANT server is a truly cross-platform solution.
It can manage any AGVs, automated forklifts or mobile robots driven by ANT lite+, no matter what a vehicle's type, brand or kinematics.
Learn more about this
product's core functionality.
Simulation
Ensure your operation runs smoothly from the start. Simulate everything from individual AGV missions to full-scale fleet operations – featuring multiple vehicles picking and dropping, charging and more.
FLEET MANAGEMENT
ANT server's intelligent scheduler selects and deploys the right vehicle for each mission. The built-in traffic manager seamlessly coordinates vehicles at intersections, doors, elevators etc., while ANT monitor (included) provides AGV operators with a complete overview of their fleet in real-time.
EQUIPMENT INTERFACING
Use ANT server's API to connect your vehicles to the site or business management software you already use, as well as interfacing with equipment such as automatic doors, elevators and more.
Configuring and running your AGV operation is simple, whether a single vehicle or a larger fleet.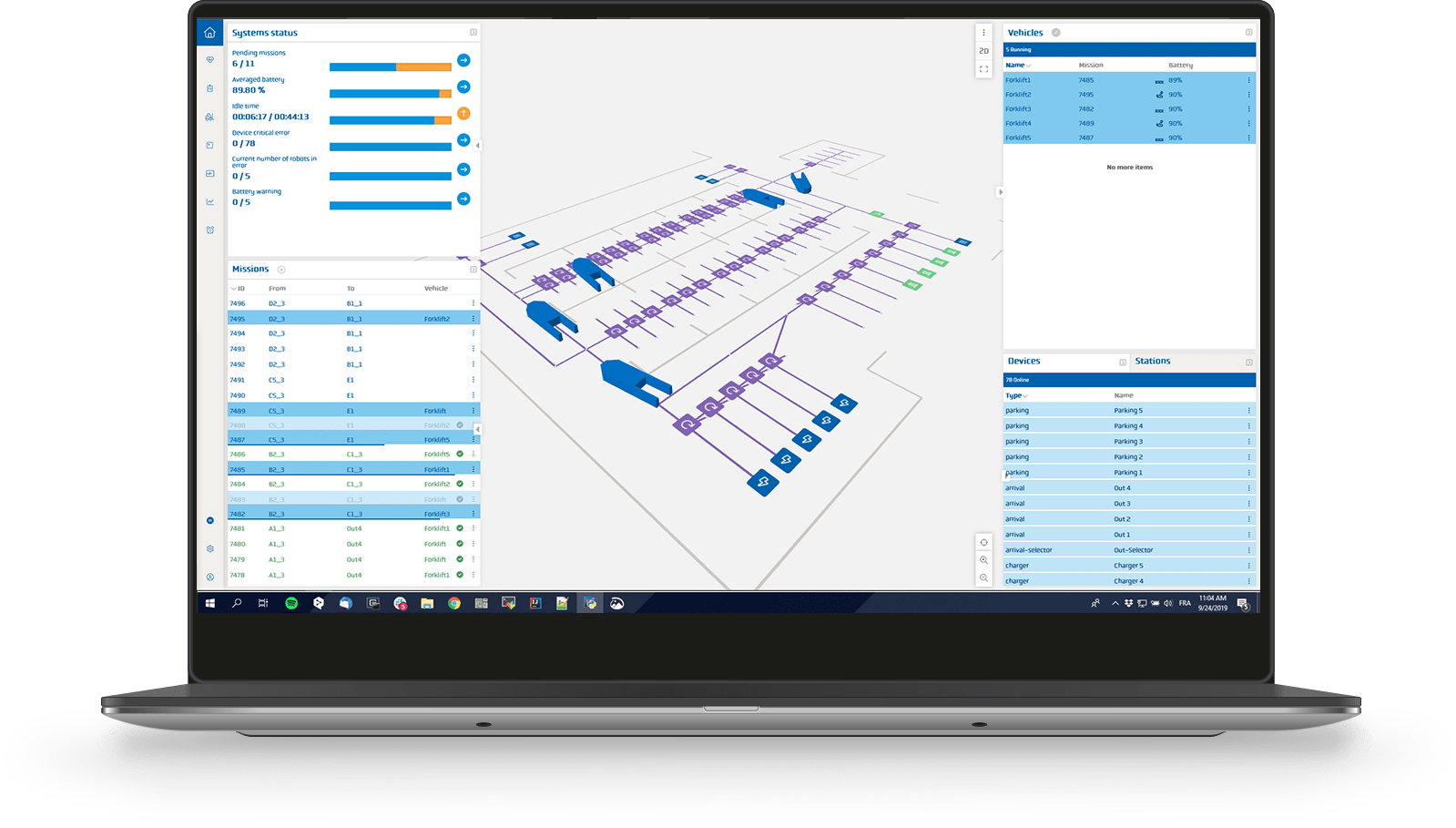 Control & Positioning for your vehicle
ANT lite+ is a vehicle control and positioning system for AGVs, automated forklifts and mobile robots.
1 Fleet Manager, 3 Brands of AGV | (ANT)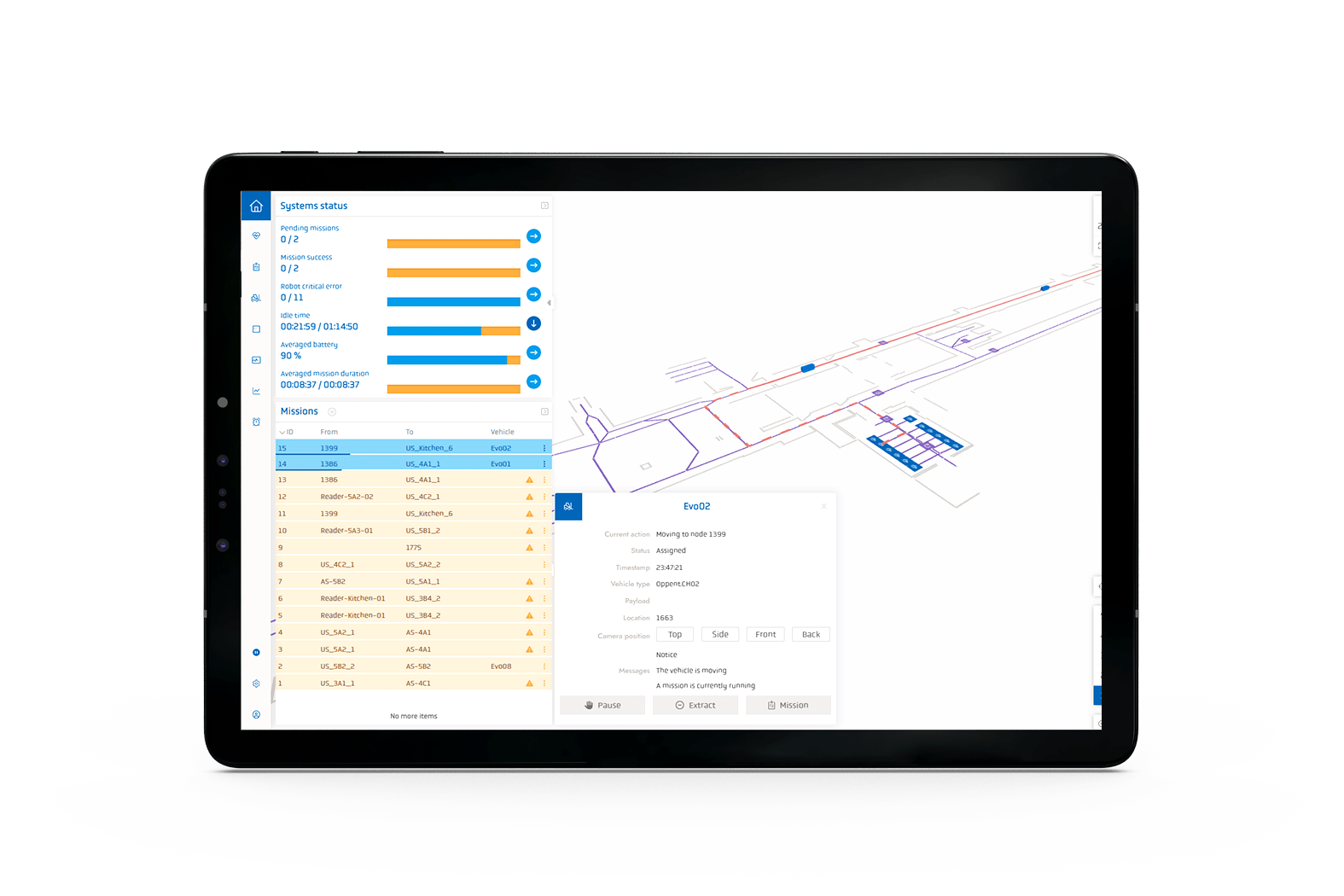 To learn more about ANT server, schedule a demo call with our team today.
WHICH ANT PRODUCT DO I NEED?
To identify the best ANT navigation system for your vehicle, use our product finder or comparison table below. Or schedule a call with our team to discuss your needs.