Meet the new BlueBotics Support Portal
Stuck on an issue, need to track the status of a ticket, or looking for documentation? Check out the new BlueBotics Support Portal.
The new platform brings all the resources you need into one place:
Download the latest versions of ANT lab and ANT server software
Create support tickets, or check on their status
Find product documentation in the ever-growing Knowledge Base
Explore our educational webinars
Essential software updates
Find the most recent updates to ANT software in one place. You'll also find the latest release notes, and documentation in the same section.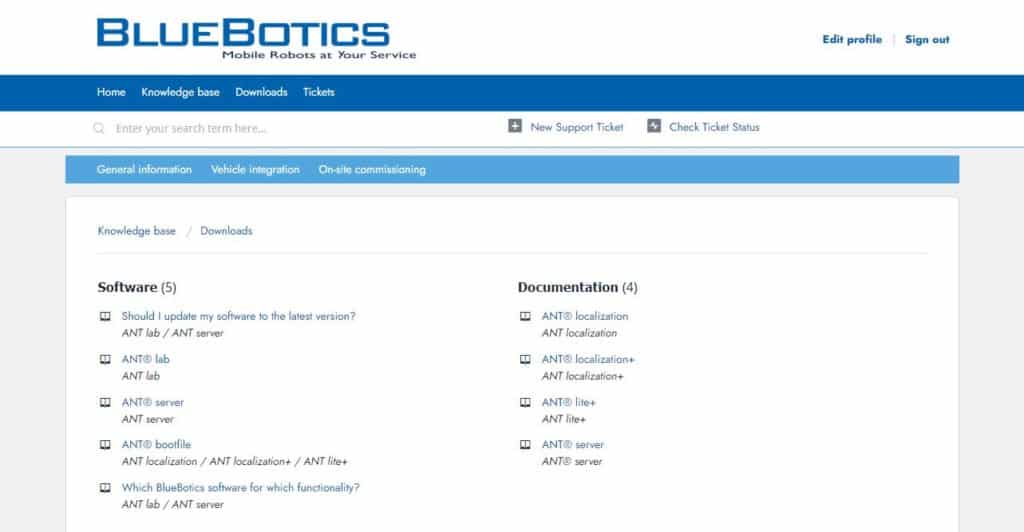 Documentation all in one place
Have a question about PLC communication? Or uploading a CAD file to ANT lab? You'll find the answer in the Support Portal.
As well as answers to common (and less common) questions about integration and commissioning, you'll also find information about how to update your ANT software, third-party components, and more.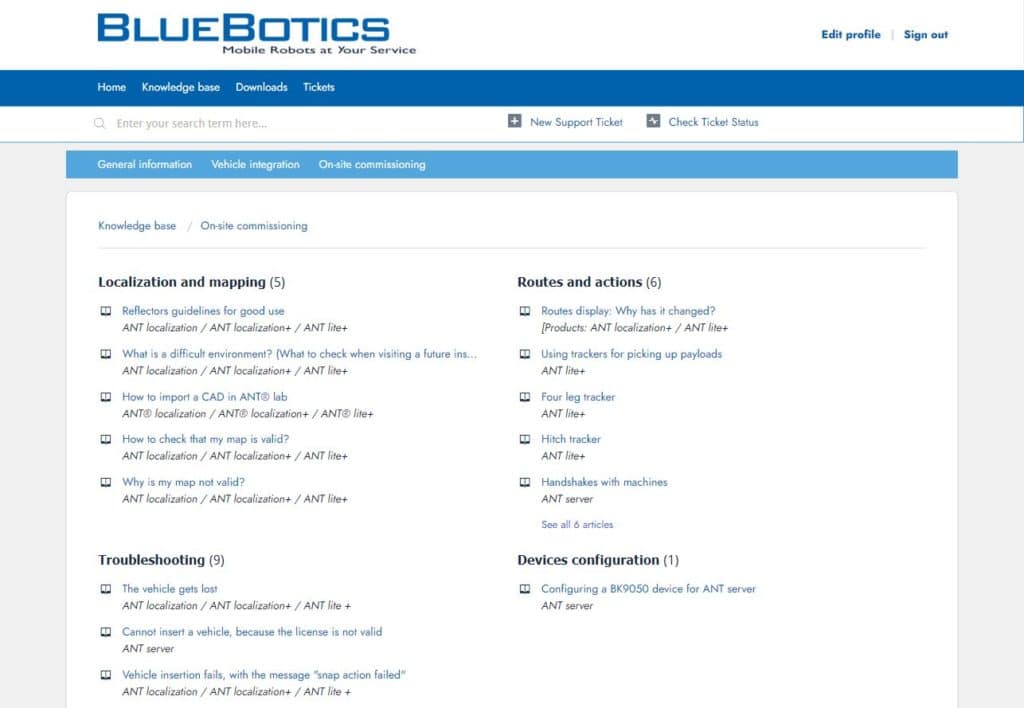 The Knowledge Base is a work in progress. If you have an issue you would like us to cover, just send us an email.
Track your ticket's progress
Tickets can now be managed entirely in the Support Portal. You can see a ticket's progress, and easily mark it as resolved, reply with more comments, or add people to the conversation.
Updates to tickets will continue to be sent to your email, but the Support Portal keeps them all in one easily accessible place.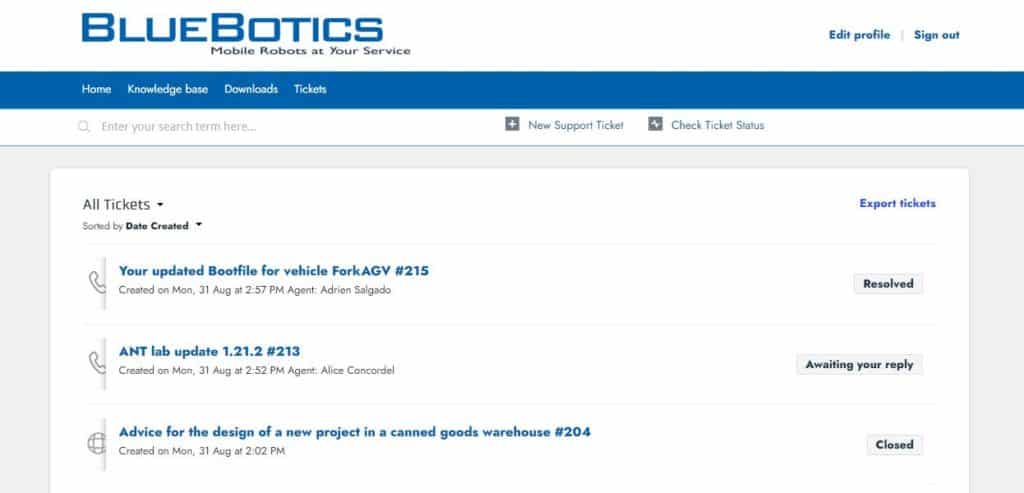 To create a new ticket, select the Tickets tab in the Support Portal – or just send an email to support@bluebotics.com.
See for yourself
Ready to explore the new BlueBotics Support Portal?
Log in using your BlueBotics SA credentials, or request access to get started.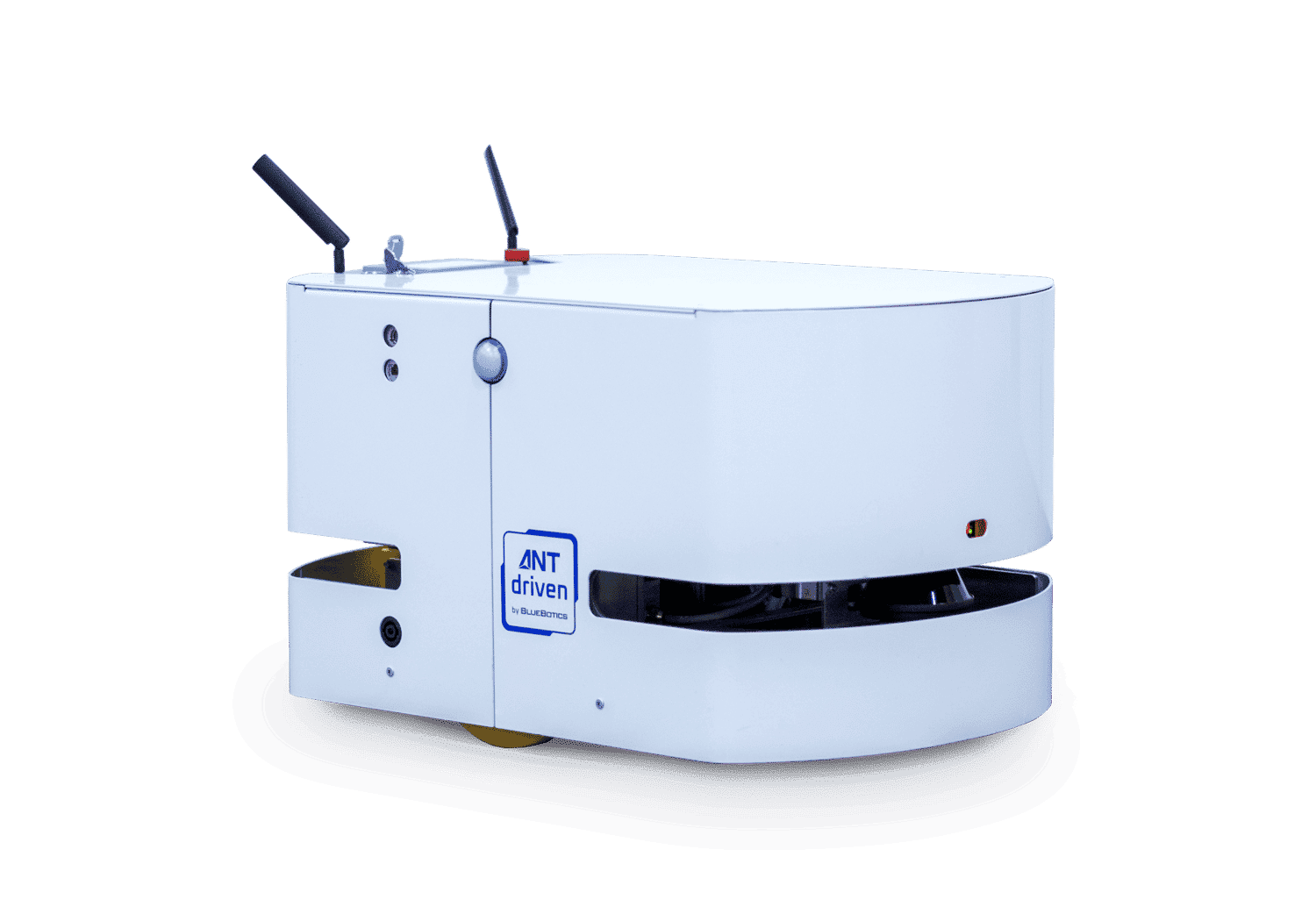 Take the first step to automating your vehicle.
Schedule a call with our expert team today.