Working together: Esatroll's AGV systems
Esatroll proves that true automation can be achieved with an integrated AGV system.
Their fleet of AGVs work together in complex environments, both indoors and out.
Precision in complex environments
All of Esatroll's vehicles can work in complex, mixed environments – interacting not only with each other (stopping and waiting for another vehicle to pass), but with the infrastructure and environment (interfacing with rollers, automatic doors and lifts). The vehicle's safety laser scanners prevent collisions, making it safe for them to work alongside people.
The future of storage with Esatroll's AGV systems
Esatroll SA is a Swiss company which develops and produces high-tech machinery and industrial devices. Esatroll works in 13 countries around the world, with customers including Nestle, Michelin, Lavazza and more. Esatroll's current portfolio includes intelligent, ANT driven vehicles which can handle boxes, containers and pallets – weighing between 200 kg and 20 tons.
ANT driven AGV systems
A large part of Esatroll's fleet is powered by BlueBotic's ANT navigation system. ANT uses information from the vehicle's safety lasers to calculate exactly where it is – allowing the AGVs to work reliably, every time.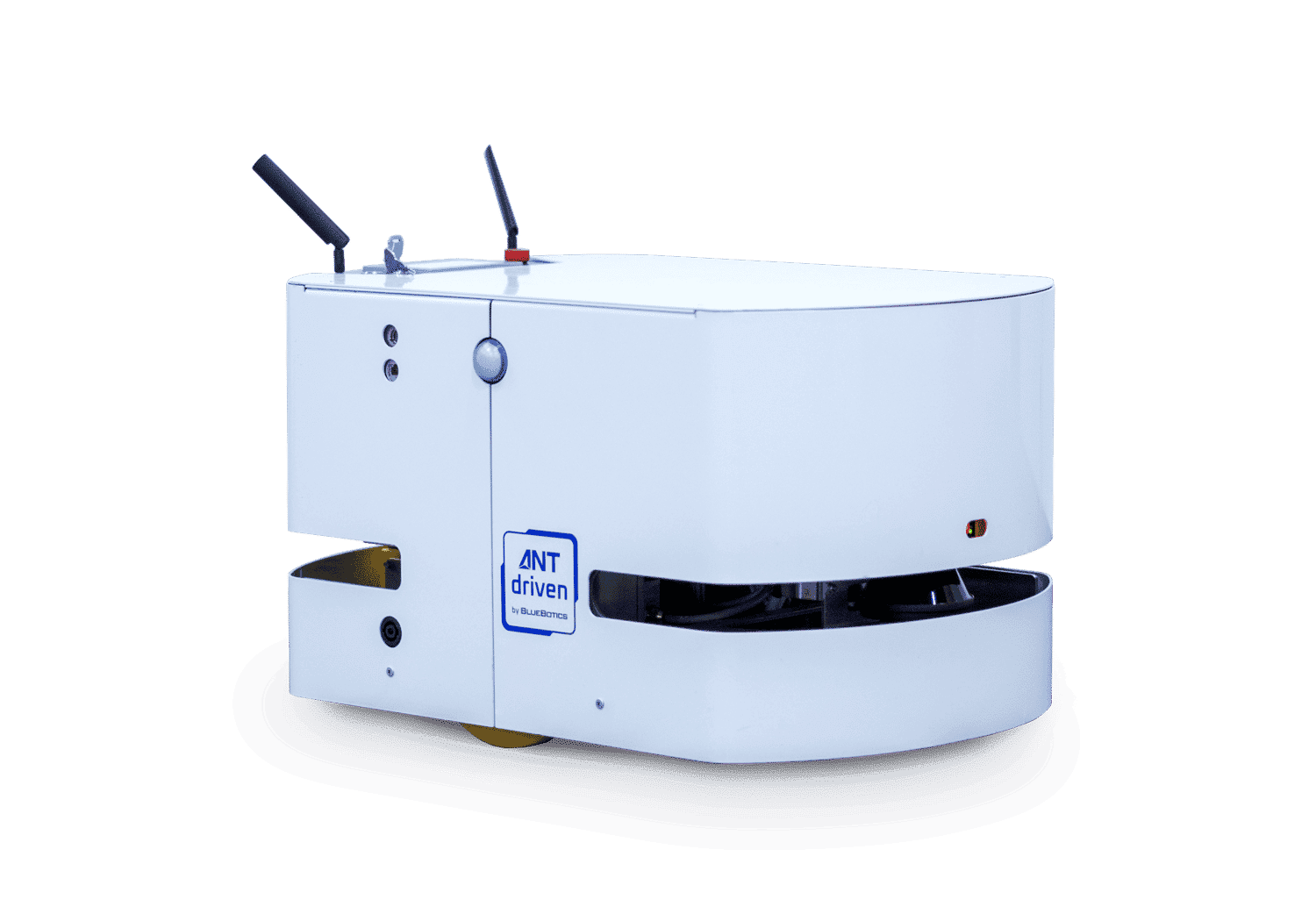 Take the first step to automating your vehicle.
Schedule a call with our expert team today.