BlueBotics and MacPion Sign Korean Distribution Agreement
BlueBotics, the global reference in natural feature navigation for automated guided vehicles (AGVs) and autonomous mobile robots (AMRs), has further strengthened its footprint in Asia by announcing a new distribution agreement with South Korean motion and control pioneer MacPion Co. Ltd.
BlueBotics' highly robust and easy-to-install Autonomous Navigation Technology (ANT) is being integrated by an ever-growing number of industrial vehicle OEMs and system integrators across the globe, having proven its benefits across a wide range of applications — from shop floors to warehouses, clean rooms, hospitals and more — over the past decade.
"Our ANT technology is fast becoming the localization and navigation solution of choice for Asia's autonomous vehicle producers," said Nicola Tomatis, the CEO of BlueBotics. "By welcoming MacPion into our family of expert distribution partners we will ensure that this strong regional growth continues, enabling more Korean organizations to enjoy the precision and reliability that ANT navigation brings."
"We have produced AGVs featuring ANT lite+ and operated these vehicles in our customers' factories since 2016, so we have verified the superior reliability and high flexibility of BlueBotics' autonomous navigation technology through long-term monitoring," said Casy Park, the CEO of MacPion Co. Ltd. "In order to recommend these products to our customers, we decided to become BlueBotics' official distribution partner in Korea. Furthermore, we will support our customer needs based on this experience and continuously enlarge BlueBotics' market share."
Based in Incheon in the Republic of Korea (South Korea), MacPion Co. Ltd. is a motion and control pioneer. The company supplies automation systems from across Europe and North America into the South Korean market, its services spanning system installation, fabrication, and maintenance. The company has successfully installed more than 70 manufacturing and logistics lines to date.
The new agreement between BlueBotics and MacPion is the third such Asian agreement that BlueBotics has signed in the past two years. Earlier this year BlueBotics signed Altech Co. Ltd. as its new expert distribution partner for the Japanese market, while in 2018 BlueBotics began its highly successful partnership with Shanghai TONGPU Electronics Co. Ltd. in China.
BlueBotics' ANT navigation technology uses natural structures in the environment to localize vehicles, meaning no inductive wires, magnets or reflectors (for triangulation) are required. The result is that AGVs and mobile robots are both simple to set up and economical to install and maintain, no matter whether a single vehicle or a large fleet. ANT combines information from industrial encoders and laser scanners to reach an accuracy of ± 1 cm and ± 1°. It can even use data from a vehicle's existing safety laser scanners.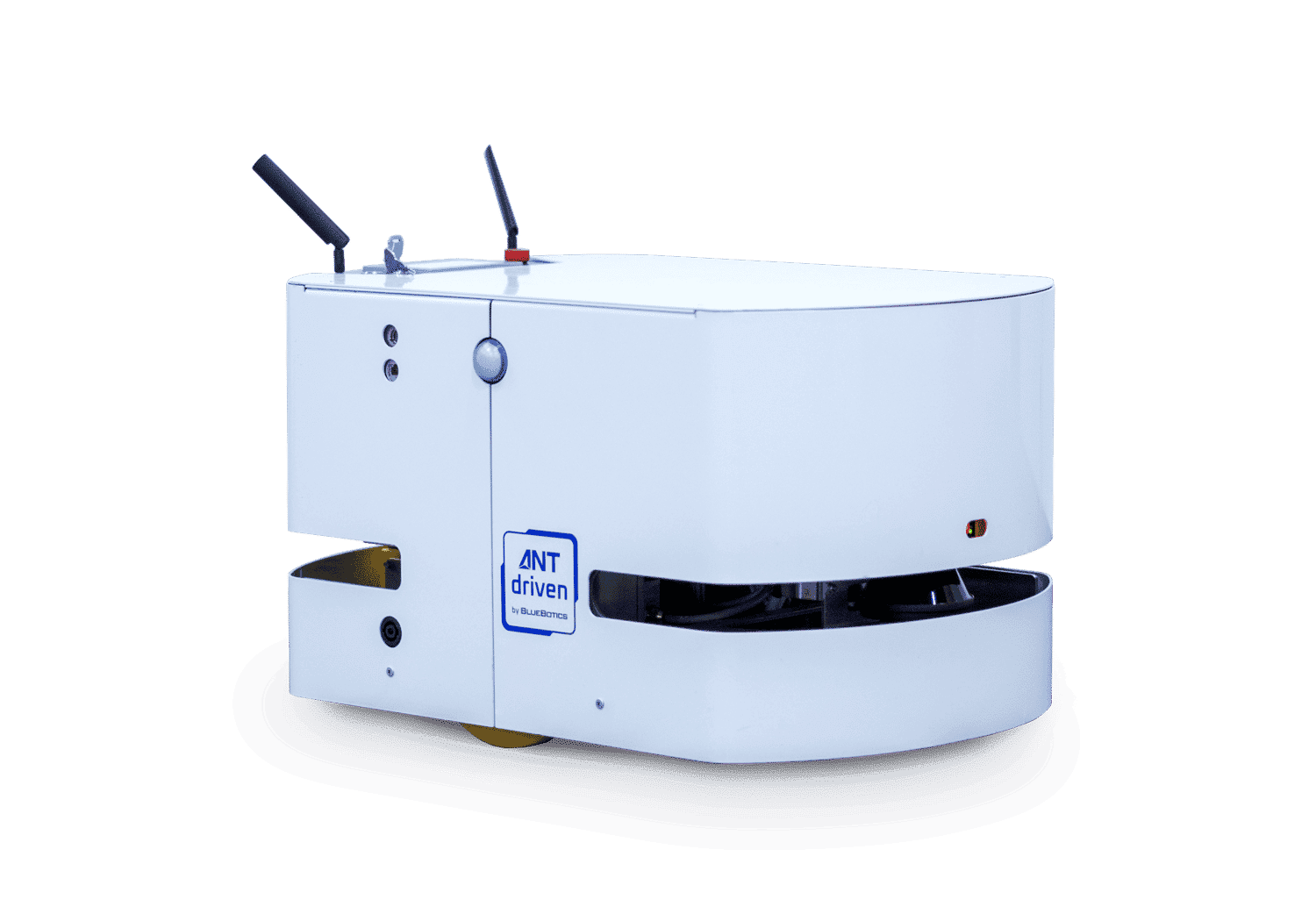 Take the first step to automating your vehicle.
Schedule a call with our expert team today.