BlueBotics Heads to MODEX to Help Ease the Pain of Vehicle Automation
BlueBotics, the global reference in natural feature navigation for automated guided vehicles (AGVs) and autonomous mobile robots (AMRs), is heading to MODEX 2020 to explain how its team can help vehicle manufacturers to meet the challenge of vehicle automation.
For OEMs, selecting the right type of autonomous navigation system to integrate within an automated guided vehicle (AGV) or autonomous mobile robot (AMR) can be tough. This decision is complicated by the number of alternative technologies available.
Autonomous Navigation Technology (ANT) by BlueBotics has arguably become the reference for vehicle navigation in industrial and warehousing environments. BlueBotics will be offering ANT demonstrations at MODEX 2020 (stand 8270) to highlight the benefits of this technology over less robust 'natural feature' navigation offerings and more restrictive, complicated-to-install line following technologies.
"Automating a vehicle can be complicated. However, at BlueBotics it's a challenge we understand deeply," said BlueBotics CEO, Dr. Nicola Tomatis. "Since 2006, we've helped numerous material handling companies to develop automated guided vehicles (AGVs), automated forklifts and autonomous mobile robots (AMRs), in fact, more than ten of these companies are also exhibiting at MODEX this year. It is thanks to the success of these clients' vehicles that we recently surpassed the figure of 2,000 ANT driven vehicles in operation globally."
Vehicle makers looking to develop or upgrade an autonomous vehicle will have the chance to explore BlueBotics' technology on the company's show stand, where a continuous demonstration of a small, mixed fleet of AGVs will take place, featuring mini™ lite robots developed by BlueBotics.
"We are excited to show visitors how BlueBotics navigation technology works in practice via a totally open, 'come and explore' on-stand demo," added Tomatis.
To meet the BlueBotics team and explore ANT navigation technology, visit stand 8270 at MODEX 2020 in Atlanta, USA from March 9 – 12.
LogiMAT & Coronavirus Update:
Next week's LogiMAT 2020 has been cancelled. With regards to MODEX above, we are closely monitoring the recommendations of the WHO (here) with respect to international travel and we confirm that, unless these recommendations change in the coming days, we still plan to attend MODEX.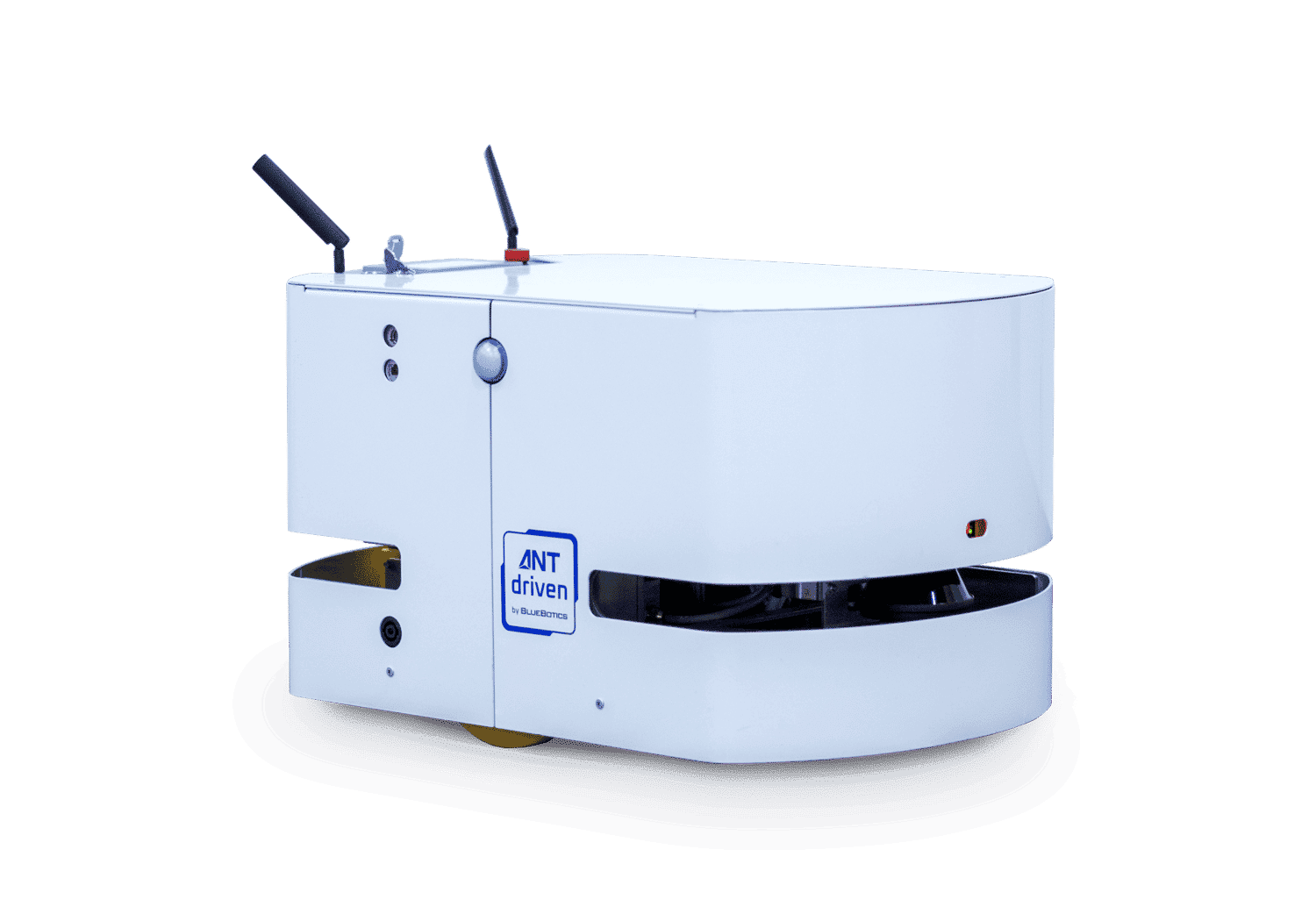 Take the first step to automating your vehicle.
Schedule a call with our expert team today.