BlueBotics and Dürr Systems Sign Agreement to Drive Future of Paint Shop AGVs
BlueBotics SA has signed an agreement with Dürr Systems AG, one of the world's leading automation and digitalization specialists in vehicle manufacturing, to create innovative autonomous guided vehicles (AGVs) that will revolutionize paint shop efficiency, safety and flexibility.
The three-year collaboration will see future generations of Dürr's EcoProFleet vehicle, the first AGV designed specifically for paint shops, being built upon BlueBotics' state-of-the-art ANT natural feature navigation technology – providing Dürr's automotive customers with the ultimate in flexible, accurate and fleet-ready AGV technology.
Stefano Bell, Product Manager at Dürr, said: "A successful AGV within a paint shop environment has to be robust, safe, reliable and adaptable to changing conditions. Our EcoProFleet combined with ANT navigation technology meets all these requirements. The performance of ANT and BlueBotics' excellent support make the company the perfect development partner for us to meet the logistical requirements in Dürr's 'paint shop of the future'."
EcoProFleet AGVs are the first AGVs designed specifically to operate in paint shop environments. Using the AGVs to move car bodies between storage, work zones and final inspection points negates the need for permanent conveyor installations and makes the system highly adaptable for the introduction of new car models and changing production sequences. The AGVs are designed with an incredibly low profile, at an overall height of 225 mm, meaning they can easily drive under work zones and conveyor systems to transfer car bodies throughout the paint shop.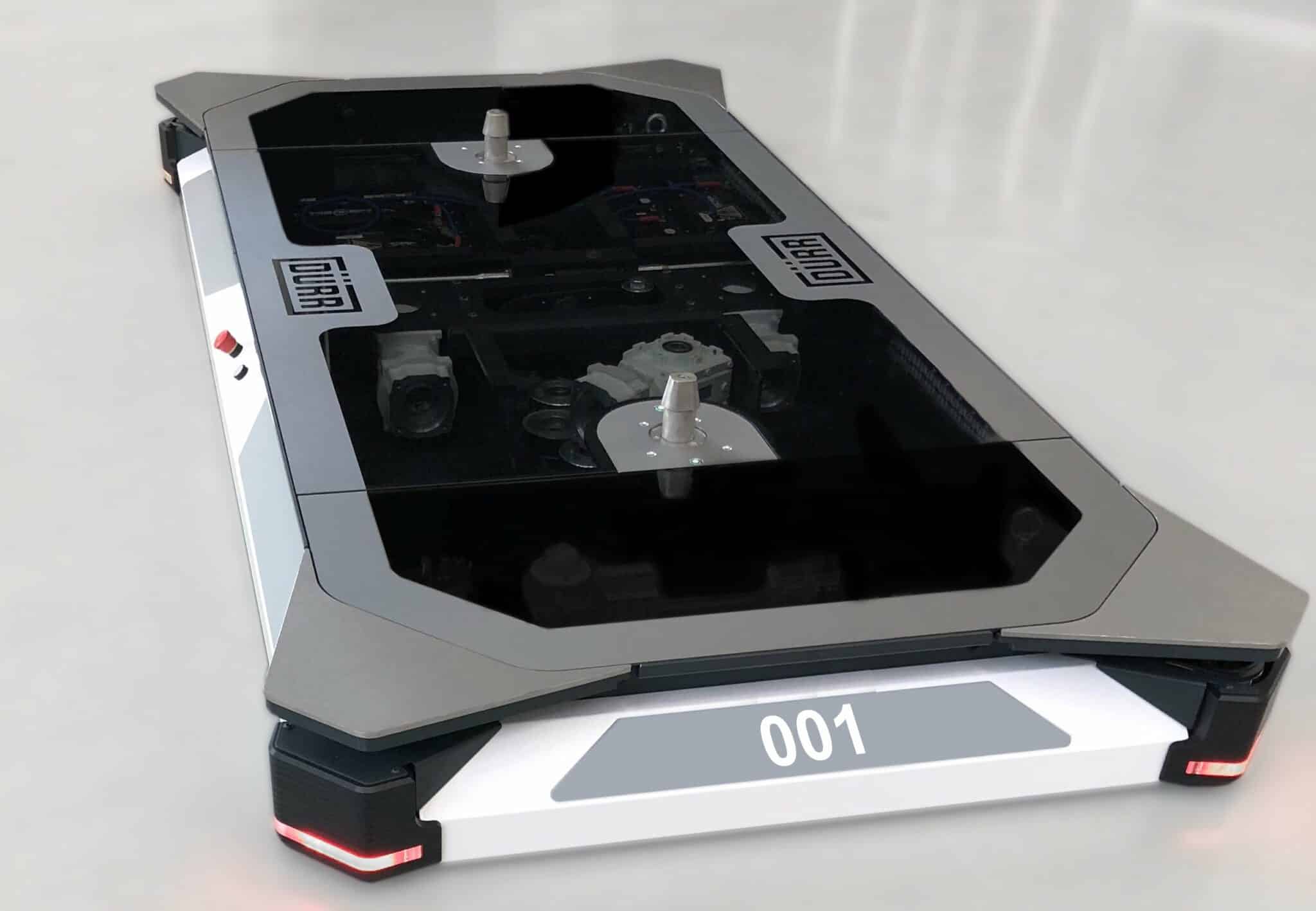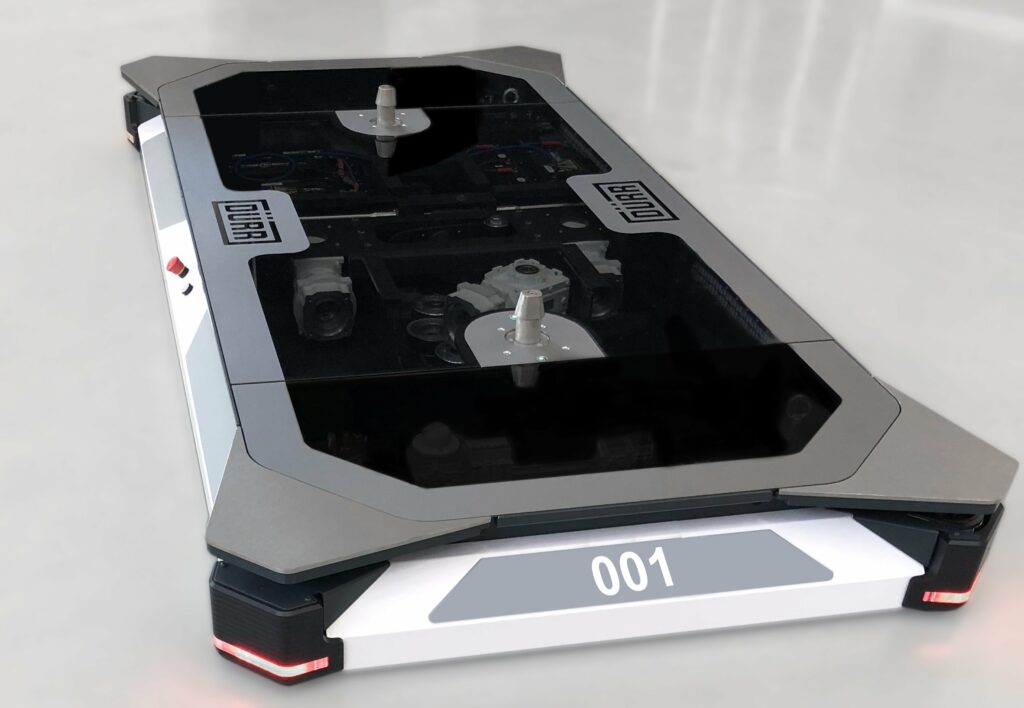 Dr. Nicola Tomatis, CEO of BlueBotics, commented, "We are delighted to work with such a leader in vehicle manufacturing automation. By upgrading their EcoProFleet with ANT navigation technology, Dürr have created a future-proof AGV that will meet the demanding needs of its automotive customers."
With over 1,000 projects installed and over 3,000 vehicles in operation, ANT navigation technology is proven in its ability to meet the evolving needs of vehicle producers and end operators alike. ANT driven vehicles such as the EcoProFleet are not only simple to use and cost-effective to install since no permanent changes to a site's infrastructure are required.
Using the BlueBotics ANT server platform, ANT vehicles can work together seamlessly in a scalable fleet. ANT server can also connect to Dürr's DXQlogistics.control in order to bring AGV operational data inside this MES/SCADA software.
BlueBotics ANT lab software further enables vehicle routes and actions to be quickly and easily updated to meet new production needs, making this a highly capable and adaptable solution.
Bell concluded, "We are extremely excited about the potential of ANT driven EcoProFleet AGVs to help our vehicle OEMs increase manufacturing safety, efficiency and reliability, and lower production costs. This agreement really is a win-win, for both our companies and for vehicle manufacturers alike."
Dürr's EcoProFleet was released into production in May 2019 and has already been deployed
by several major vehicle producers.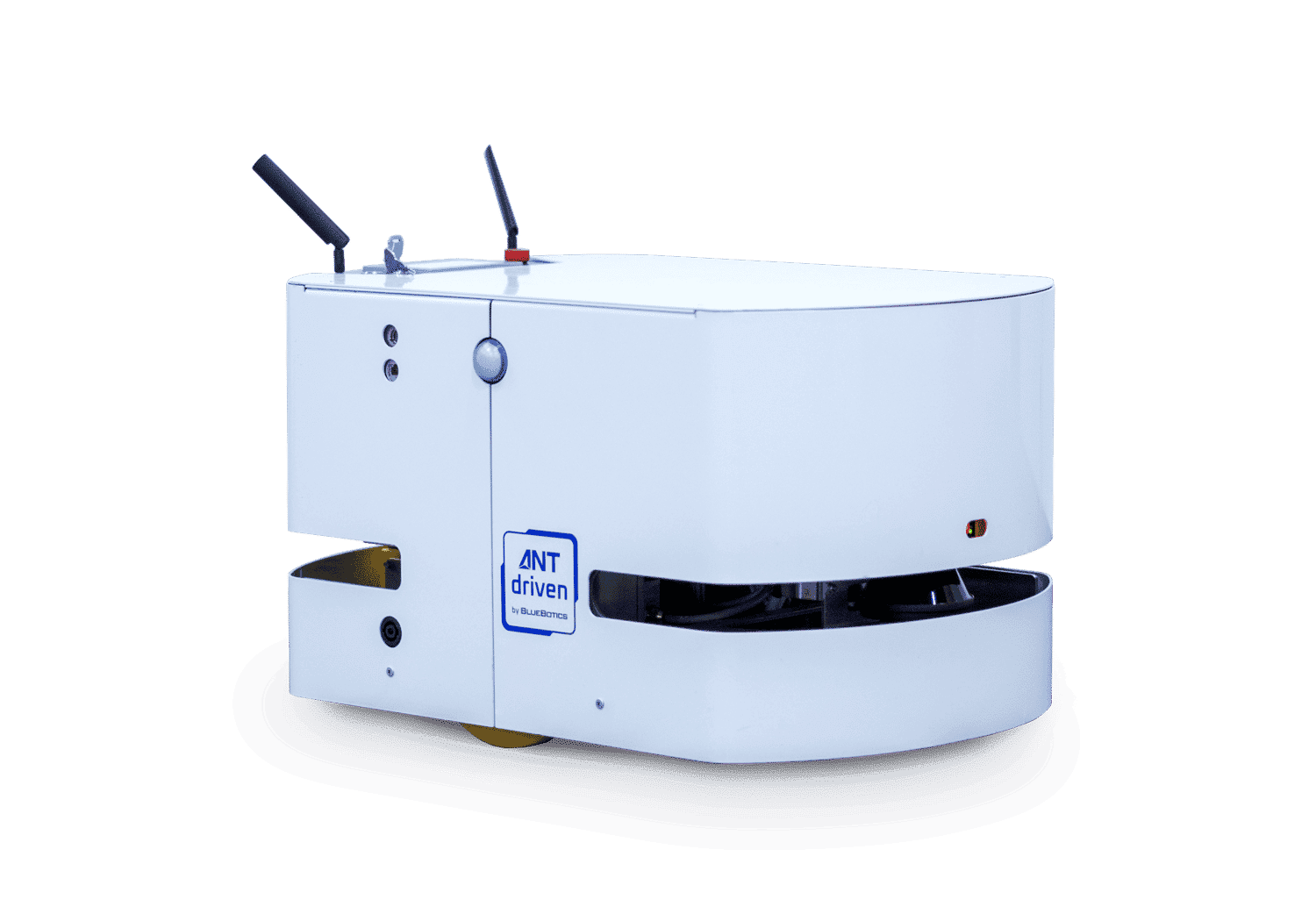 Take the first step to automating your vehicle.
Schedule a call with our expert team today.