Automating the Tiger: 2 AGV Case Studies from China
China's "Tiger economy" continues to roar, as Beijing pushes automation. One year into the government's five-year plan to make the country a global leader in industrial automation, we take a closer look at two AGV case studies from China.
Automotive Paint Shop Robots Serve the Largest Heavy Duty Truck Manufacturer in China
One of the last steps before a vehicle rolls out of Sinotruk's Laiwu facility is individual inspection of the paint job on the cab. Every year, the greenfield factory produces some 180,000 trucks of all kinds – from fire trucks to semitrucks.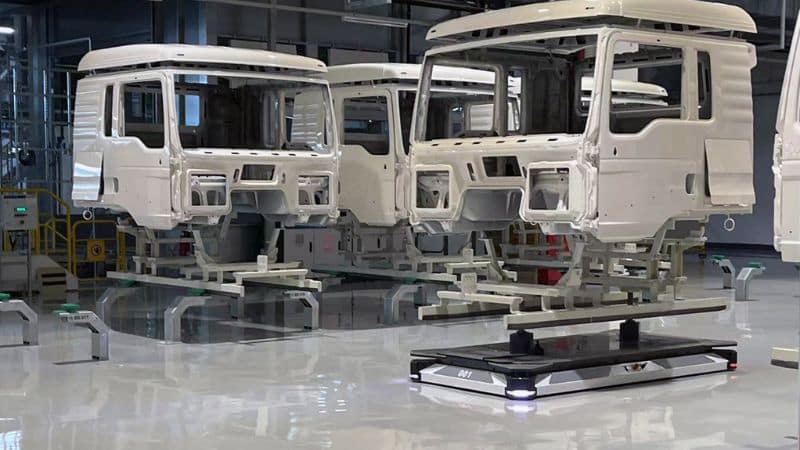 EcoProFleet paint shop AGVs by Dürr move the small percentage of cabs which need extra attention in and out of spot repair boxes on demand. This ensures every vehicle has a robust coat of paint before it hits the road.
The Sinotruk team chose ANT driven AGVs by Dürr thanks to the flexibility they offer. The EcoProFleet AGVs allow the team to make repairs as needed without interrupting the production flow.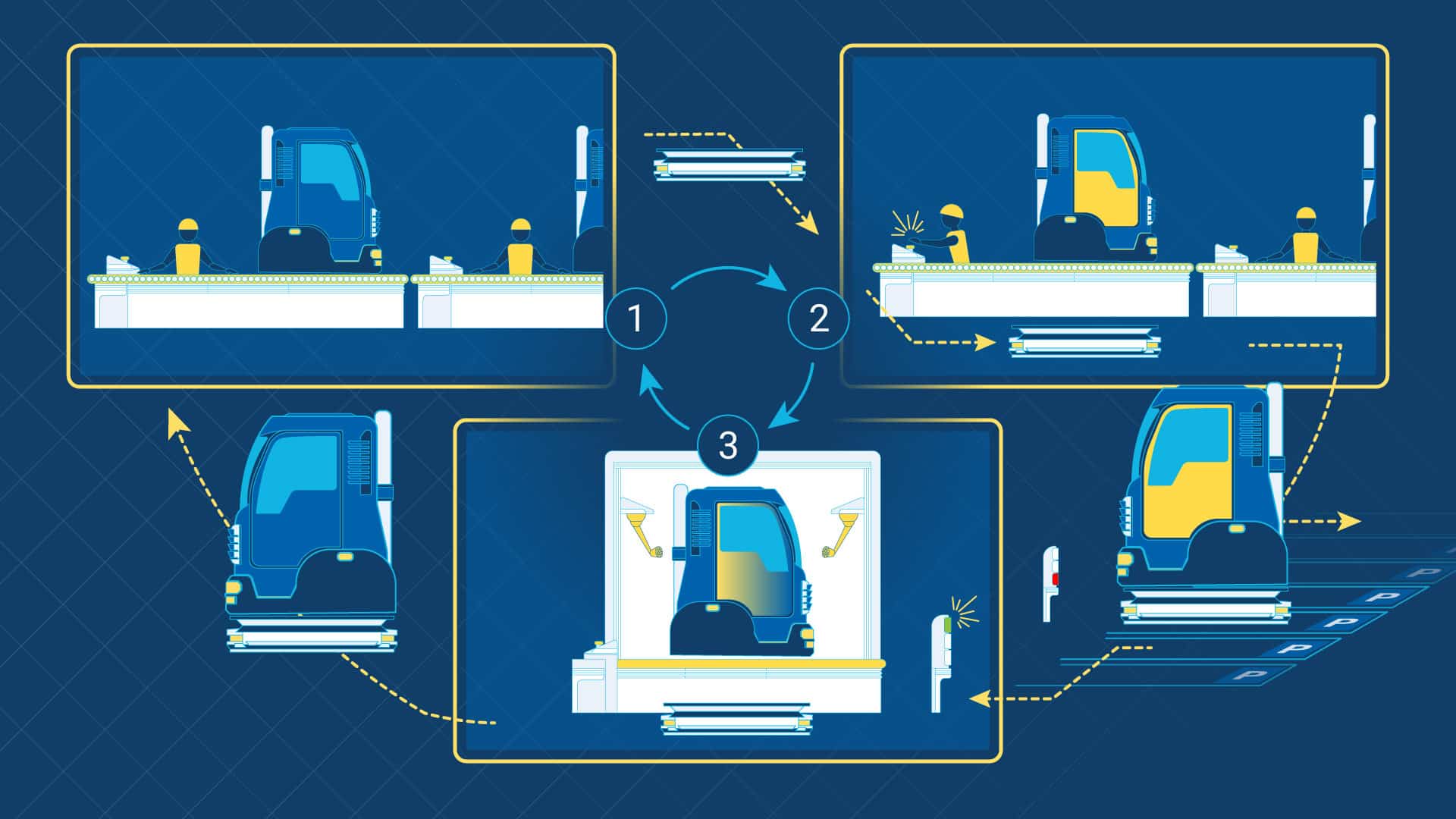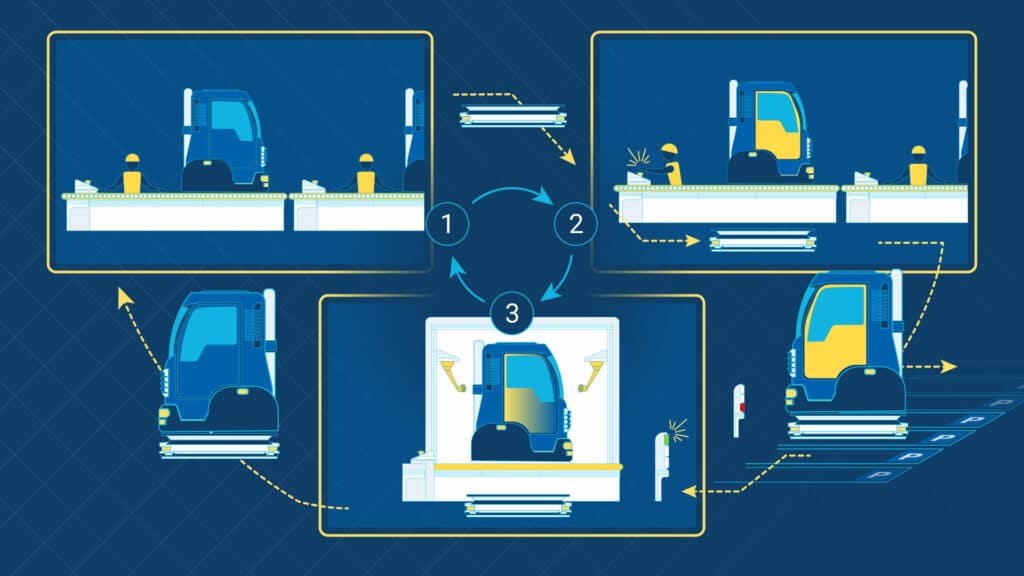 "If you are only producing one sort of vehicle with a high throughput, you may not need a flexible conveying system," says Stefano Bell, product manager at Dürr Systems. "But different vehicles have different requirements… for example, if you're making an SUV and a sedan in the same production facility, you may have different processes, and an AGV can give you that flexibility… The feedback from colleagues is very good – the AGVs are very reliable," says Bell.
Read the full case study on ANTdriven.com to find out more about how the EcoProFleet AGVs integrate into the facility, their unique charging solution, and the importance of auto paint.
Automated Parking Robots Solving the Problem of Carparking
In the second of our AGV case studies, we look at the problem of car parking. Most cars remained parked most of the time. But parking lots take up valuable urban land and are difficult for both drivers and pedestrians to navigate. Automated parking robots driven by ANT navigation offer a solution in Liaoning Province.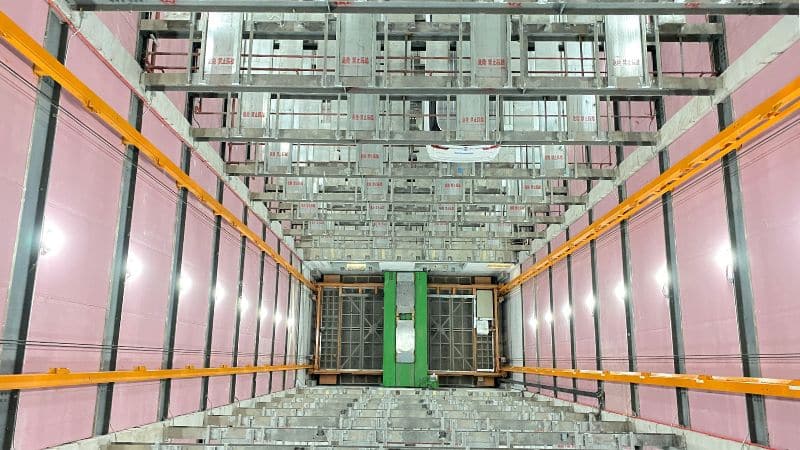 Because garages are by definition a dynamic environment, natural navigation with ANT is a logical choice. ANT driven vehicles need to recognize as little as 5% of the environment in order to navigate accurately, so they work well even when their view is blocked by an ever-changing array of cars.
In one fashionable new development, a conventional parking lot was not possible. A Xjfam representative explained: "Car parks have strict requirements for access ramps, lanes, and parking spaces. The project's underground garage just could not accommodate a conventional car park."
In this case, automated parking robots solved the problem of carparking. And (once the cost of land is taken into account) at a lower cost than a conventional parking building.
A Xjfam representative explains: "Because a conventional parking building needs an average of 25-35 square meters per parking space with lanes, the total cost of construction and land is about 260,000 – 300,000 yuan [$37,000 – 43,000 USD] per space. By comparison, constructing a smart parking building, including the parking equipment and AGVs costs around 180,000 yuan [$26,000 USD] per space."
The Xjfam representative continues: "A conventional above-ground parking lot in the same area covers 7,500 square meters while providing 291 parking spaces. By comparison, the smart parking lot has 308 parking spaces but only occupies 750 square meters – it only uses 10% of the land of the conventional parking lot."
In addition to lower upfront costs, ongoing returns may also be higher, as more cars can be parked in the same space.
Read the full success story on ANTdriven.com, for a peek at the terminal used to drop off and summon cars, and 10 advantages of automated parking robots.
Support from Automation to Marketing: AGV Case Studies Featuring Your Vehicles
As well as offering you support when creating your automated vehicle, BlueBotics can also offer marketing support by creating success stories and AGV case studies like these to help you showcase your vehicle to the world.
Interested in learning more? Get in touch.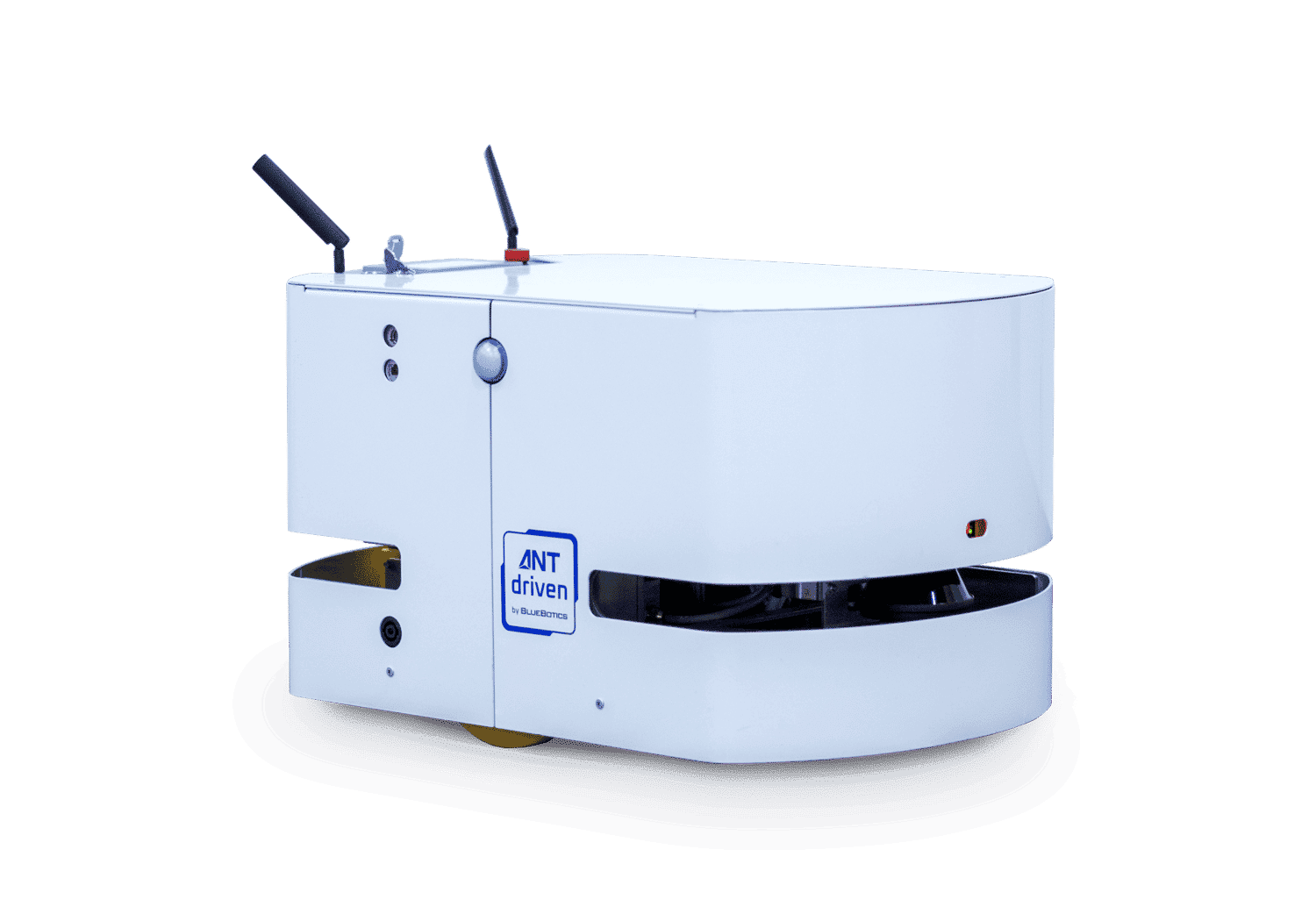 Take the first step to automating your vehicle.
Schedule a call with our expert team today.