TONGPU Electronics reprèsente BlueBotics à CeMAT Asia 2020
BlueBotics est fier d'être représenté par notre distributeur local et partenaire TONGPU Electronics à CeMAT ASIA 2020, le premier salon international en Asie.
Les visiteurs du stand Hall 2 de TONGPU pourront explorer toute la gamme BlueBotics de solutions de technologie de navigation autonome (ANT®), y compris ANT® lite+ et ANT® server, la solution de gestion de flotte flexible de BlueBotics.
Si vous prévoyez de développer ou de mettre à niveau un véhicule automatisé, assurez-vous de visiter l'équipe d'experts en automatisation de TONGPU, qui se fera un plaisir de discuter des besoins de votre organisation et d'expliquer le niveau de soutien approfondi dont bénéficient les clients BlueBotics – de l'intégration initiale à la première installation par le client et plus encore.
« En ces temps difficiles, nous sommes ravis que l'équipe de TONGPU puisse nous aider à conserver une forte présence à cet événement important », déclare Julien Rochat, responsable des ventes chez BlueBotics. « Il existe tellement de types de technologies de navigation autonome sur le marché aujourd'hui que décider de celle qui convient le mieux à votre véhicule peut être un choix déroutant. L'équipe de TONGPU peut aider à clarifier les avantages et les inconvénients de chacun, comme ils l'ont déjà fait pour de nombreuses organisations. Par conséquent, je conseille vivement à toute organisation intéressée par le développement ou même l'achat d'AGV ou de robots mobiles de se rendre dans le Hall 2 et d'en discuter. »
Impossible de vous rendre au CeMAT ASIA ? Contactez-nous pour plus d'informations sur nos solutions de navigation autonome.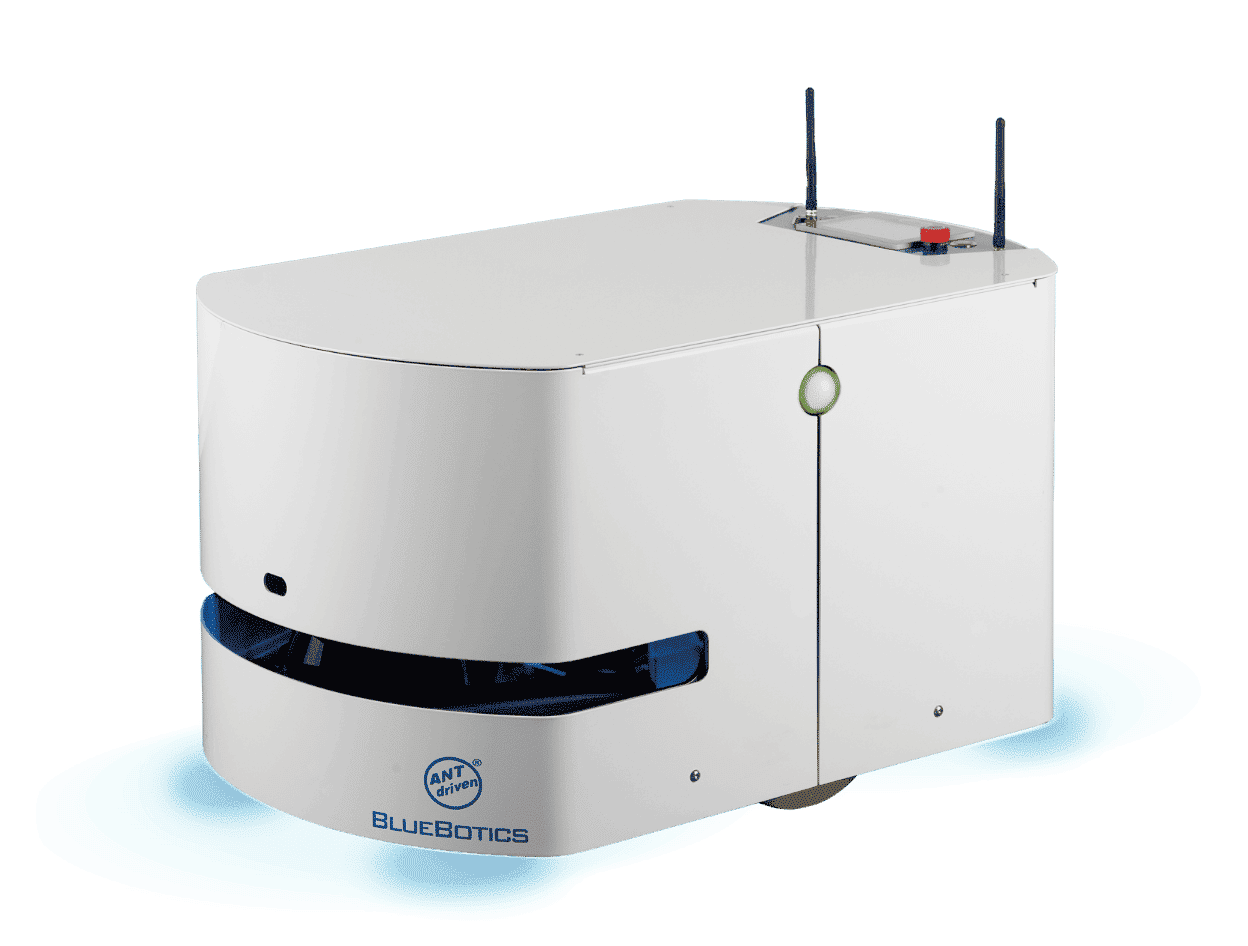 Take the first step to automating your vehicle.
Schedule a call with our expert team today.