1,750 BlueBotics ANT-Driven AGVs Now in Operation
Just over a year after supplying its 1,000th ANT® navigation unit to Swiss customer Cleanfix, BlueBotics has announced it has now surpassed 1,750 ANT®-driven AGVs in operation.
"As we close in on 2,000 vehicles running around the world, we find ourselves considering how we achieved this success," said BlueBotics' CEO, Nicola Tomatis. "The primary reasons, our clients tell us, are the flexibility and robustness of our ANT® solution. And the close, professional integration support we offer to manufacturers that are developing new vehicles, retrofitting existing models, or simply entering the market with a new ANT®-driven vehicle. Overall, the ANT® platform is simply reliable. As our customers often tell us when discussing their choice of supplier, it just works."
ANT®-driven AGVs are employed today across a wide range of industrial and healthcare applications, from warehouses and shop floors, cleanrooms and hospitals.
"What is also driving growth," Tomatis adds, "is that our technology suits virtually every type of AGV, environment and application. We have ANT® navigation modules such as ANT lite+ integrated in 100-kilogram autonomous mobile robots for cleanroom applications at clients such as ABB, while others are running our technology inside huge vehicles moving 25 tons and more, like those by Esatroll."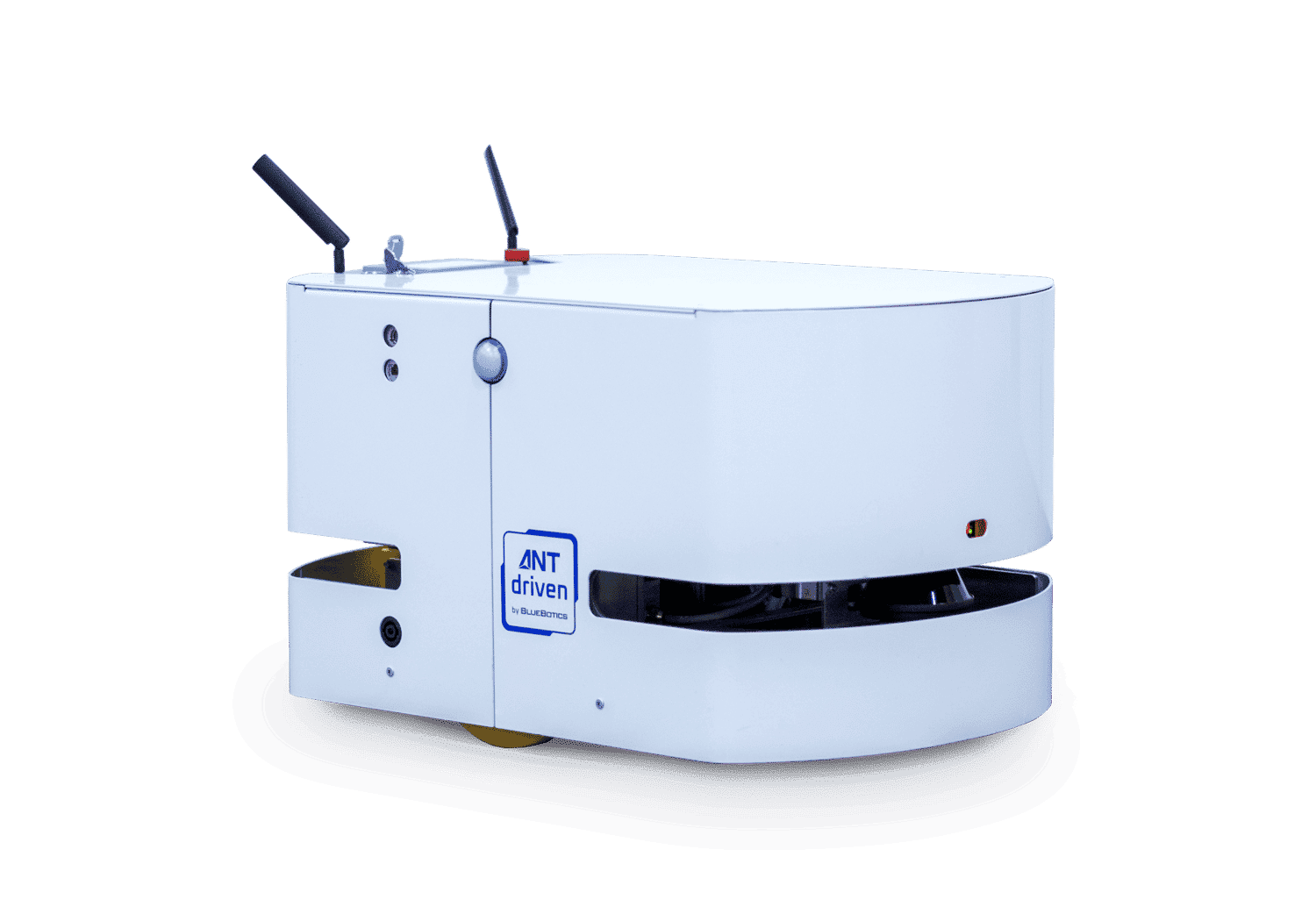 Take the first step to automating your vehicle.
Schedule a call with our expert team today.